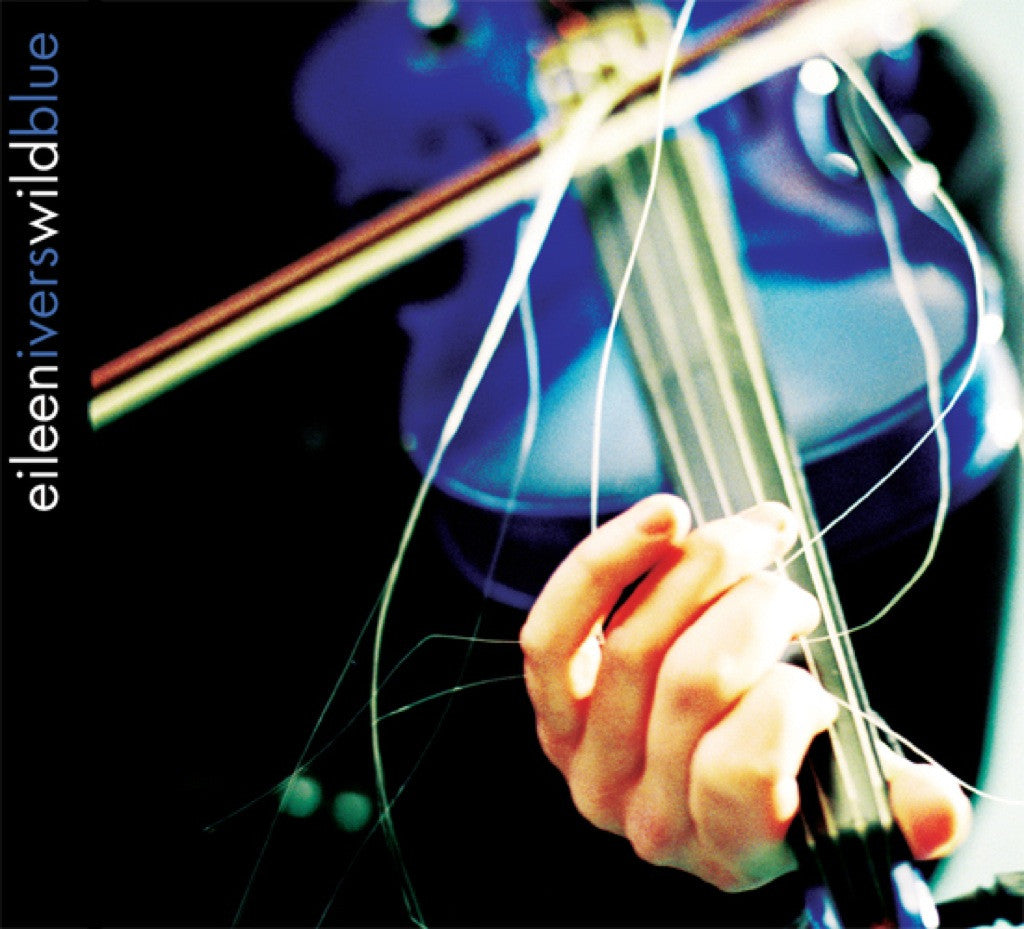 Innovative master fiddler Eileen Ivers continues to expand the vernacular of her instrument with Wild Blue. From her solid base in traditional Irish music, Eileen soars through an exuberant menu of jazz, African, blues, Eastern European, and swing styles, playing with exhilaratingly executed wild flourishes and changes, and a great sense of fun and abandon. Hall & Oates producer T-Bone Wolk collaborates with Eileen in producing a selection of traditional material exposed to an ambitious new world of musical treatments.

Wild Blue is a multi-cultural stew of reels, hornpipes, bourees, and jigs all spiced with superb musicianship. The percussion of Kimati Dinizulu on the album's lead track "On Horseback" gives immediate notice of a world music journey in the making. Seamus Egan (soundtrack composer for The Brothers McMullen) contributes his renowned flute playing on the vibrant "Ships Are Sailing;" Uilleann piper Jerry O'Sullivan delivers a gorgeous version of "Scatter The Mud;" and "Blue Groove" is the result of a rockin' studio jam, with Eileen on electric fiddle joined by Wolk straddling organ, 12-string, and bass, Peter Moshay on percussion, Ben Wittman on drums, and John Doyle on guitars.

With a career now spanning musical comedy (Riverdance), Afro-celtic. pop and traditional performance and recordings, Eileen Ivers redefines the boundaries of fiddle music.
"She is indeed a true world musician, one who constructs a highly personal style upon impeccably crafted traditional roots, honed through generations of aural transmission in rural Ireland and urban America, now played out to adoring audiences on the world stage." - Mick Moloney
Track Listing
| | | |
| --- | --- | --- |
| Sorry, but your browser is out dated and can't play audio. | On Horseback | |
| Sorry, but your browser is out dated and can't play audio. | Scatter The Mud | |
| Sorry, but your browser is out dated and can't play audio. | Maudabawn Chapel | |
| Sorry, but your browser is out dated and can't play audio. | DNA Bourrees | |
| Sorry, but your browser is out dated and can't play audio. | The Rights Of Man | |
| Sorry, but your browser is out dated and can't play audio. | Ships Are Sailing | |
| Sorry, but your browser is out dated and can't play audio. | Blue Groove | |
| Sorry, but your browser is out dated and can't play audio. | Destitution | |
| Sorry, but your browser is out dated and can't play audio. | Lament For Staker Wallace | |
| Sorry, but your browser is out dated and can't play audio. | Flowing Tide/Crock Of Gold/Star Of Munster | |