At its best, music should relax your mind, massage your soul and make you feel good. Vicksburg Blues from Pat Donohue & Butch Thompson is music at its best. The dynamic duo creates an album that harkens back to the great albums of yesteryear, mixing Delta blues, ragtime and Dixieland jazz.
As if pulled from the backdrop of a Woody Allen movie, this stunning 19-track album features songs by Leroy Carr, Jelly Roll Morton, King Oliver, Blind Blake and Butch's mentor--blues legend Little Brother Montgomery. Woven in seamlessly with five fantastic originals and one that Butch Thompson co-wrote with Montgomery ("Sunday Rag"), these tunes sound both fresh and familiar, showcasing Butch and Pat's first-rate musicianship and their deep love and respect for the tradition of the blues.
Pat Donohue digs deep on the vocals, singing uncommonly soulful versions of "Vicksburg Blues" and "219 Blues" and a very playful version of "Papa's on the Housetop." Backed up by Butch Thompson's nuanced piano playing and haunting clarinet solos and Pat's own hot guitar licks,Vicksburg Blues is a new American blues classic that speaks to all generations.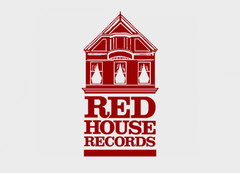 | | | |
| --- | --- | --- |
| MP3/320 | $10.00 | |
| FLAC | $12.00 | |
| WAV | $12.00 | |
| CD | $15.00 | |
Track Listing
| | | |
| --- | --- | --- |
| Sorry, but your browser is out dated and can't play audio. | Midnight Hour Blues | |
| Sorry, but your browser is out dated and can't play audio. | How Long Blues | |
| Sorry, but your browser is out dated and can't play audio. | Poker Woman | |
| Sorry, but your browser is out dated and can't play audio. | Vicksburg Blues | |
| Sorry, but your browser is out dated and can't play audio. | Evenin' | |
| Sorry, but your browser is out dated and can't play audio. | If I Had You | |
| Sorry, but your browser is out dated and can't play audio. | Mean Mistreater Blues | |
| Sorry, but your browser is out dated and can't play audio. | Blues for Little Brother | |
| Sorry, but your browser is out dated and can't play audio. | Papa's on the Housetop | |
| Sorry, but your browser is out dated and can't play audio. | 219 Blues | |
| Sorry, but your browser is out dated and can't play audio. | Better Days | |
| Sorry, but your browser is out dated and can't play audio. | Blues for Two | |
| Sorry, but your browser is out dated and can't play audio. | Sunday Rag | |
| Sorry, but your browser is out dated and can't play audio. | A Minor Fantasy | |
| Sorry, but your browser is out dated and can't play audio. | You Cant Lose A Broken Heart | |
| Sorry, but your browser is out dated and can't play audio. | Kansas City Man Blues | |
| Sorry, but your browser is out dated and can't play audio. | Workingman Blues | |
| Sorry, but your browser is out dated and can't play audio. | That D Strain | |
| Sorry, but your browser is out dated and can't play audio. | Yancey Blues | |