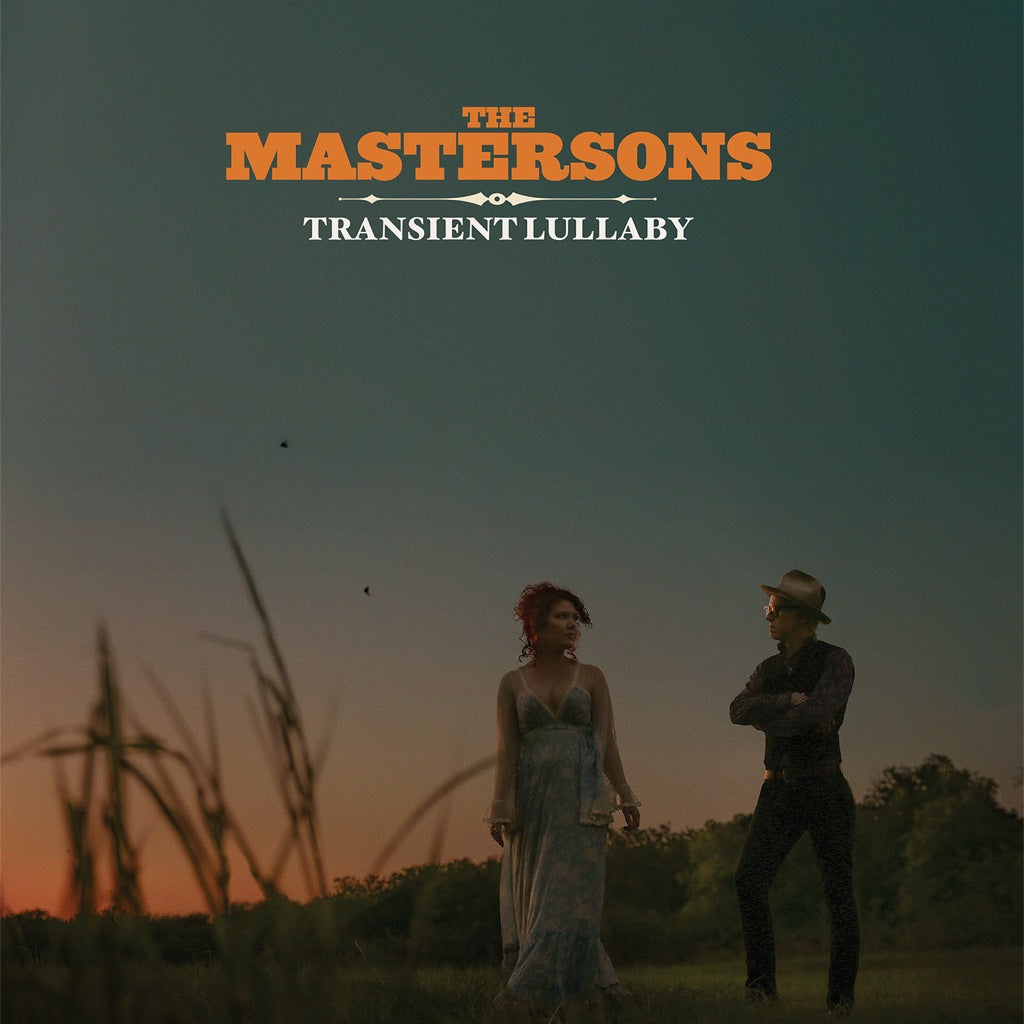 Brooklyn, Austin, Los Angeles, Terlingua; they've called each home in just the last few years alone. The Mastersons have kept up a supremely inexorable touring schedule, performing both as support for Steve Earle and as members of his band, The Dukes, in addition to playing their own relentless slate of headline shows and festivals. Written in a slew of different cities around the world, the band's new album, Transient Lullaby, is a late-night collection of subtle, evocative performances that showcase the itinerant couple at their absolute finest. It's a wistful album about living on the road while keeping a band and a relationship together.
Perpetually in motion and always creating, The Mastersons live on the road, and movement is their muse. On tour, in the unpredictable adventures and characters they come across, in the endless blur of skylines and rest stops and dressing rooms and hotels, that's where they find their greatest inspiration, where they hone their art, and where they crafted Transient Lullaby. Musically, the album is rich with intoxicating harmonies that float above Eleanor Whitmore's stirring string arrangements and Chris Masterson's adroit guitar work, but it's the deeply personal songwriting that always manages to steal the show. Full of characters facing down difficulty and darkness with all the grit and humility they can muster, Transient Lullaby is an unfiltered and timeless portrait of all the joy and pain love can bring, though it's not without its political moments, too. The Mastersons found themselves on tour in Lexington, KY, during the height of Kim Davis' obstinate stand against the Supreme Court's same sex marriage decision, and so they penned the infectious "You Could Be Wrong" in a dressing room before taking the stage with "Love Wins" draped across their guitars. 
Transient Lullaby follows the band's 2014 release, Good Luck Charm—which was premiered by the NY Times and praised by Mother Jones for its "big-hearted lyrics, tight song structures, and sweetly intertwined harmonies"—and their 2012 debut, Birds Fly South, which was awarded 9/10 stars by Uncut. Those albums earned The Mastersons slots on NPR's Mountain Stage and at festivals around the world, from San Francisco's Hardly Strictly Bluegrass to Australia's Byron Bay Bluesfest.
| | | |
| --- | --- | --- |
| MP3/320 | $10.00 | |
| FLAC | $12.00 | |
| WAV | $12.00 | |
| CD | $15.00 | |
| LP | $24.98 | |
Track Listing
| | | |
| --- | --- | --- |
| Sorry, but your browser is out dated and can't play audio. | Perfect | |
| Sorry, but your browser is out dated and can't play audio. | Transient Lullaby | |
| Sorry, but your browser is out dated and can't play audio. | You Could Be Wrong | |
| Sorry, but your browser is out dated and can't play audio. | Fight | |
| Sorry, but your browser is out dated and can't play audio. | Fire Escape | |
| Sorry, but your browser is out dated and can't play audio. | Highway 1 | |
| Sorry, but your browser is out dated and can't play audio. | Don't Tell Me To Smile | |
| Sorry, but your browser is out dated and can't play audio. | This Isn't How It Was Supposed to Go | |
| Sorry, but your browser is out dated and can't play audio. | Shine On | |
| Sorry, but your browser is out dated and can't play audio. | Happy When I'm Movin' | |
| Sorry, but your browser is out dated and can't play audio. | Anchor | |