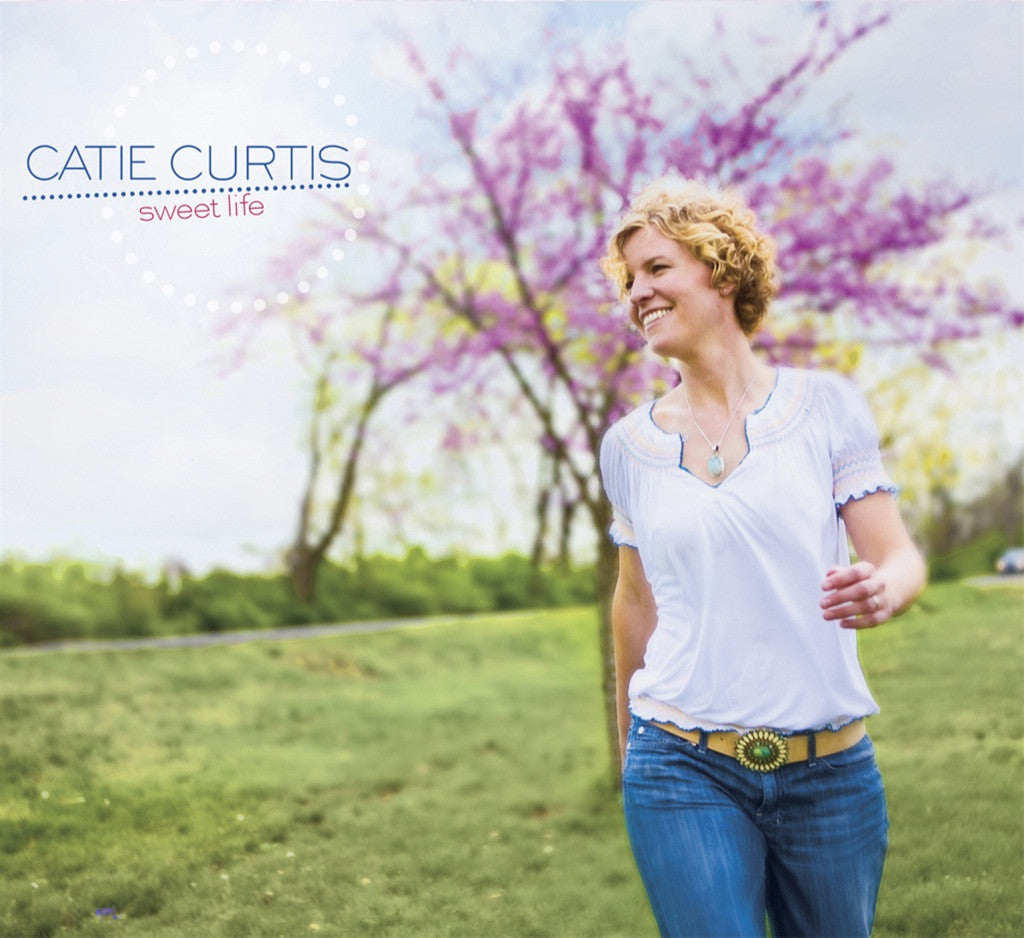 Sweet Life abounds with positive energy-- from the warm and winsome coming-of-age allegory "Are You Ready to Fly?" to the languid, sepia-toned "What You Can't Believe," on which she disperses the doubts that gather, as the lyric puts it, "under darkening clouds." That song, like many of the disc's dozen offerings, reaches out to listeners with a welcoming blend of burnished keyboards and slide guitar -- a departure from Curtis's most recent recordings, which were more spare.

"We're at this juncture where a lot of folks are working on their records in home studios and making them sound craftily small, but I really wanted to go in the other direction toward a big, warm, friendly sound," Curtis says of her first Nashville-bred recording. The songs are meant to be open and confident, and I don't know that they'd have carried as well if they were done stripped down and bare bones."

They're anything but stripped down. Backed by an array of Music City vets, including longtime Bonnie Raitt collaborator George Marinelli and Alison Prestwood, who's accompanied such artists as Shawn Colvin, Rodney Crowell and Peter Frampton, Curtis stretches out as broadly as at anytime in her 12-year recording career. That's evident in the playfulness of the '30s-styled barroom plaint "Lovely" as well as in the '70s soul groove of "For Now," which exudes Muscle Shoals sultriness.

As is her wont, Curtis also slips a surprising cover into the mix on Sweet Life, this time an affirming rendition of "Soul Meets Body" by kindred alternative-rock spirits Death Cab for Cutie, a song she says she was drawn to because "I was really taken by the way these young guys are able to talk about wanting to live on a spiritual plane, which is really different than a lot of the music of the '90s which was really critical and jaded and ranting."
| | | |
| --- | --- | --- |
| MP3/320 | $10.00 | |
| FLAC | $12.00 | |
| WAV | $12.00 | |
| CD | $15.00 | |
Track Listing
| | | |
| --- | --- | --- |
| Sorry, but your browser is out dated and can't play audio. | Sweet Life | |
| Sorry, but your browser is out dated and can't play audio. | Are You Ready to Fly? | |
| Sorry, but your browser is out dated and can't play audio. | Everything Waiting to Grow | |
| Sorry, but your browser is out dated and can't play audio. | For Now | |
| Sorry, but your browser is out dated and can't play audio. | Happy | |
| Sorry, but your browser is out dated and can't play audio. | What You Can't Believe | |
| Sorry, but your browser is out dated and can't play audio. | Lovely | |
| Sorry, but your browser is out dated and can't play audio. | Sing | |
| Sorry, but your browser is out dated and can't play audio. | Soul Meets Body | |
| Sorry, but your browser is out dated and can't play audio. | Fools | |
| Sorry, but your browser is out dated and can't play audio. | The Princess and the Mermaid | |
| Sorry, but your browser is out dated and can't play audio. | Over | |