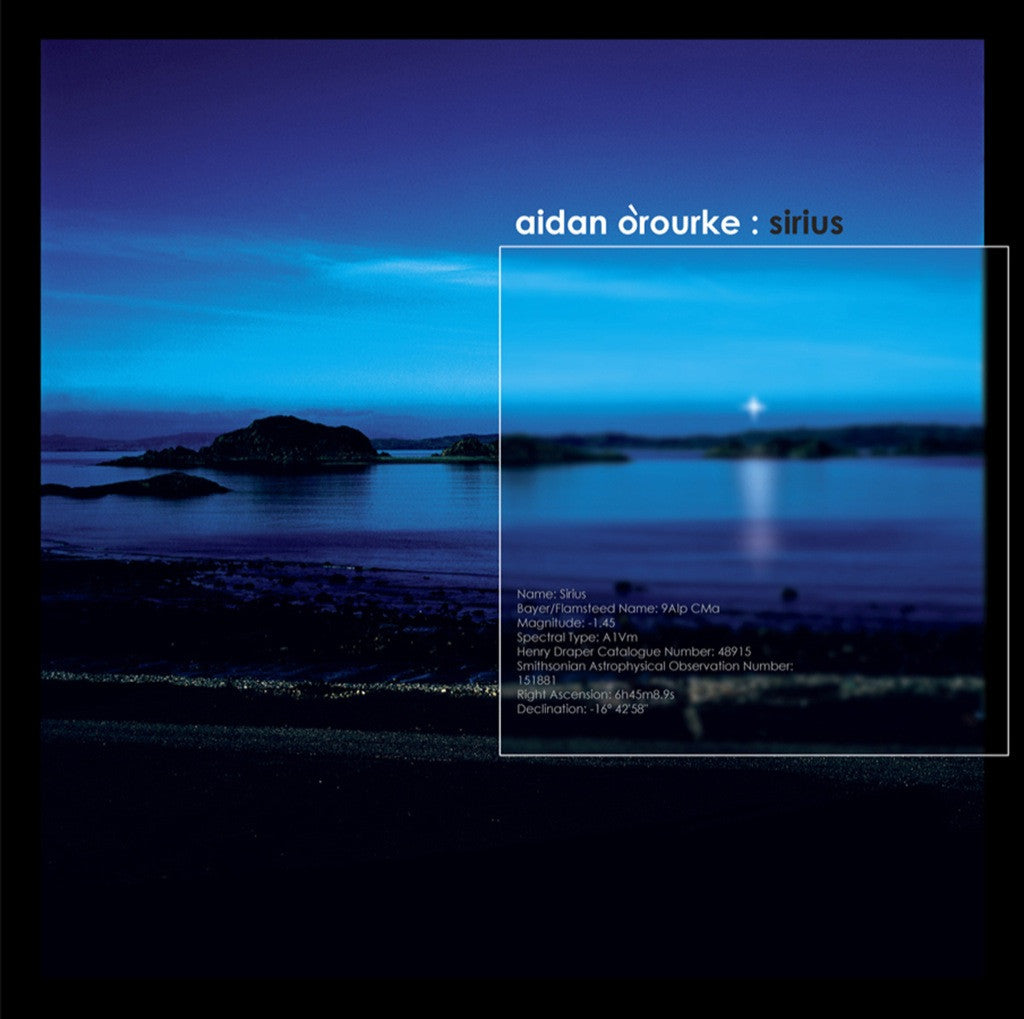 Nominated for "Instrumentalist of the Year" at the Scots Traditional Music Awards

Aidan O'Rourke is member of Scotland's Blazin' Fiddles (Live Act of the Year 2004), Unusual Suspects, Kevin MacKenzie's Vital Signs as well as BBC Radio 2's folk award winner for Best Group, Lau, with Kris Drever and Martin Green.

Aidan is a fiddle player and composer from the Oban on the West Coast of Scotland. He has toured extensively in Europe and North America from the age of 15 and has made his name as one of Scotland's most expressive and dynamic musicians. Aidan is much sought after as a session musician, having performed on over 60 albums, ranging from projects by Runrig to Michael McGoldrick and Karen Matheson. As a composer his tunes have been performed and recorded by Flook and Wolfstone among many others. Sirius is Aidan's first solo album and has evolved from a commission by the Celtic Connections festival in 2003. A vast piece of work, Sirius incorporates a wide variety of musical styles from ultra-traditional folk to jazz, roots and groove, all of which have had an influence on Aidan's musical style and expression.
"It is O'Rourke's playing that most immediately commands attention with his fervent hyperactive bowing and quicksilver dynamic control." - The Scotsman

"O'Rourke is a dazzling fiddler in any setting" - Scotland on Sunday

"Aidan O'Rourke underlined the sheer quality...with marvelous, soft toned articulation and apparently endless reserves of musicality." - The Scotland Herald
| | | |
| --- | --- | --- |
| MP3/320 | $10.00 | |
| FLAC | $12.00 | |
| WAV | $12.00 | |
| CD | $15.00 | |
Track Listing
| | | |
| --- | --- | --- |
| Sorry, but your browser is out dated and can't play audio. | Falun Fine (Outbound) | |
| Sorry, but your browser is out dated and can't play audio. | Bah Hamburg | |
| Sorry, but your browser is out dated and can't play audio. | Mangersta Beach | |
| Sorry, but your browser is out dated and can't play audio. | Lochaber Drive | |
| Sorry, but your browser is out dated and can't play audio. | The Santa Cruz Redwoods | |
| Sorry, but your browser is out dated and can't play audio. | Hinba | |
| Sorry, but your browser is out dated and can't play audio. | People's Park | |
| Sorry, but your browser is out dated and can't play audio. | People's Park (Part 2) | |
| Sorry, but your browser is out dated and can't play audio. | Alyth | |
| Sorry, but your browser is out dated and can't play audio. | Falun Fine (Return) | |