Old Blind Dogs have been at the cutting edge of the Scottish roots revival for over 15 years, since forming in fiddler Jonny Hardie's native Aberdeenshire. Dynamic percussion, bluesy harmonica, and smoking small pipes blend with fiddle, whistle, cittern and Jim Malcolm's rich vocals. Wonderfully polished, the arrangements are, as always, both tight and constantly surprising as the band fuses originals with the traditional. The Scotsman has dubbed the band's mixing of the traditional with world rhythms "Caledonian groovery." The Dogs were recently named Folk Band of the Year at the Scots Trad Music Awards, while lead vocalist Jim Malcolm picked up the coveted Songwriter of the Year award.

Old Blind Dog's Play Live was recorded during their Spring tour of the U.S. and Canada in 2004. Live tracks from Chicago's renowned Old Town School of Folk Music (where they performed two shows with John Renbourn) and The Tulsa Theatre for the Performing Arts are featured on this CD. All of the energy and excitement of their live shows included here!

The thirteen tracks include the funky traditional "Kincardine Lads," the achingly beautiful "Breton / Galician Set," two of Jim's powerful self-penned ballads, and a couple of piper Rory Campbell's psychedelic originals, "A Wild Rumpus" and "Soup of the Day." A Robert Burns' song rounds out the set. On Play Live, The Dogs are at their peak; Malcolm's rich vocals are wonderfully polished, and the arrangements are, as always, both tight and constantly surprising.
"This live recording manages to bottle the lightning that frequently strikes in concert. Scotland's brave heart beats here."            -Wall Street Journal
"Old Blind Dogs have just gotten better and better with each album and tour, and are one of the best living examples of the humor, passion and majesty that imbue Celtic music." - Dirty Linen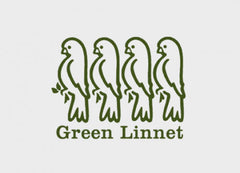 Track Listing
| | | |
| --- | --- | --- |
| Sorry, but your browser is out dated and can't play audio. | The Battle Of Harlaw | |
| Sorry, but your browser is out dated and can't play audio. | Sky City | |
| Sorry, but your browser is out dated and can't play audio. | The Wisest Fool | |
| Sorry, but your browser is out dated and can't play audio. | Cuilfhionn / The Rejected Suitor | |
| Sorry, but your browser is out dated and can't play audio. | Kincardine Lads | |
| Sorry, but your browser is out dated and can't play audio. | Breton / Galician Set | |
| Sorry, but your browser is out dated and can't play audio. | Young Edward | |
| Sorry, but your browser is out dated and can't play audio. | Soup Of The Day | |
| Sorry, but your browser is out dated and can't play audio. | Tramps and Hawkers | |
| Sorry, but your browser is out dated and can't play audio. | The Battle Of Waterloo | |
| Sorry, but your browser is out dated and can't play audio. | Lochanside | |
| Sorry, but your browser is out dated and can't play audio. | A Man's A Man For A' That | |
| Sorry, but your browser is out dated and can't play audio. | A Wild Rumpus | |