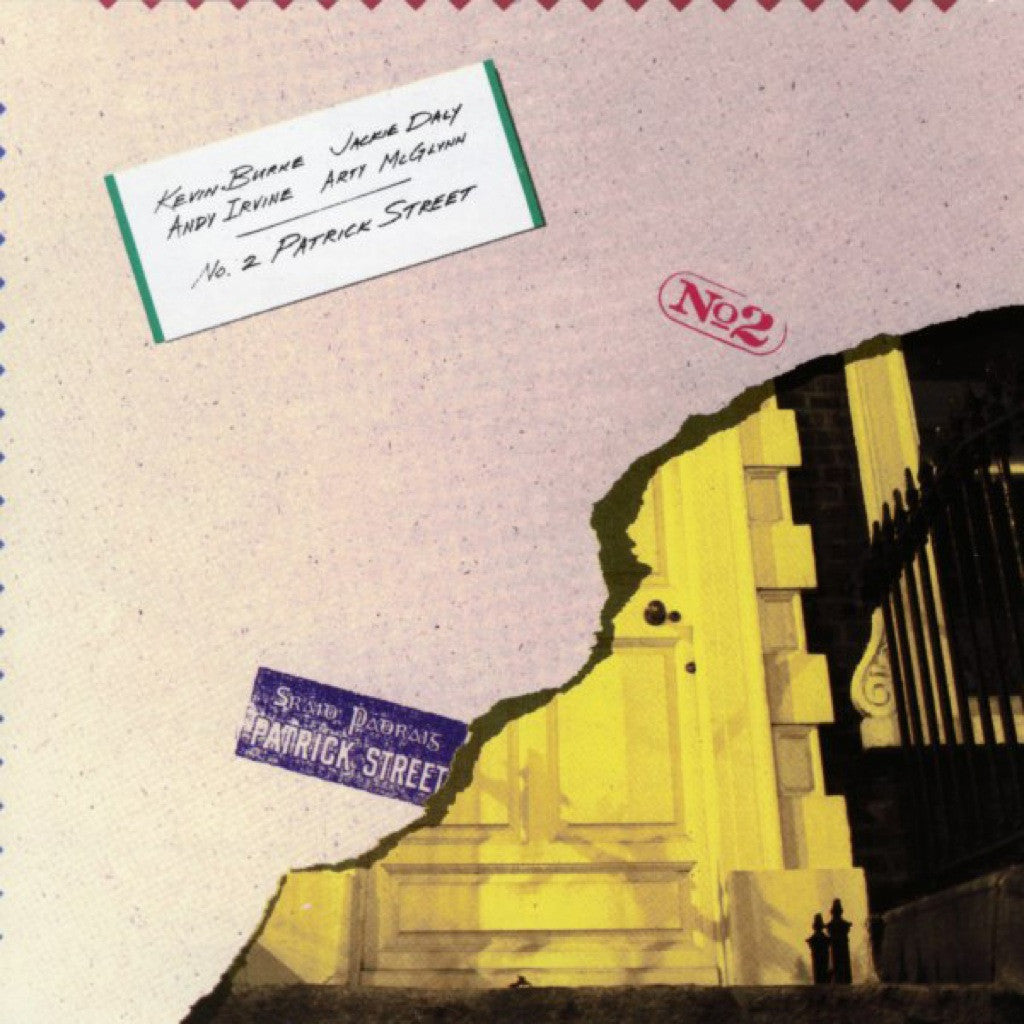 This four-star group took the Irish music world by storm when they came together for a one-off tour in 1986. Called The Legends of Irish Music and featuring fiddler Kevin Burke (Bothy Band), singer/bouzouki player Andy Irvine (Planxty) and accordion virtuoso Jackie Daly (DeDannan) and acclaimed guitarist Arty McGlynn, the tour quickly became a tour-de-force, and the quartet released an album called Patrick Street, (after a road or avenue found in towns across Ireland) and a band was born.

Originally released in 1988, No. 2, Patrick Street is another giant of an album. Patrick Street's combination of great traditional style with virtuosic talent causes one to feel that the musicians are playing both for themselves and for the listener -- the lift in their playing is unmatchable; their total performance is spellbinding. And, with newly redesigned packaging, it looks as fresh as it sounds!
This album's MP3s are available at 320 kbps.
Track Listing
| | | |
| --- | --- | --- |
| Sorry, but your browser is out dated and can't play audio. | John McKenna's Jigs | |
| Sorry, but your browser is out dated and can't play audio. | The Braes Of Moneymore | |
| Sorry, but your browser is out dated and can't play audio. | Hard By Seifin/Woodcock Hill | |
| Sorry, but your browser is out dated and can't play audio. | Tom Joad | |
| Sorry, but your browser is out dated and can't play audio. | Benton's Jig/Benton's Dream | |
| Sorry, but your browser is out dated and can't play audio. | William Taylor | |
| Sorry, but your browser is out dated and can't play audio. | Caherlistrane Jig/Gallowglass Jig/Kanturk Jig | |
| Sorry, but your browser is out dated and can't play audio. | Jenny Picking Cockles / An Gabhrán / Jack Keane's Reel | |
| Sorry, but your browser is out dated and can't play audio. | Facing The Chair | |
| Sorry, but your browser is out dated and can't play audio. | Sweeney's Reel | |