Kevin Burke is one of the most influential musicians to emerge from the Irish traditional music revival of the last 30 years. His inimitably silky, lyrical style was a cornerstone of the legendary Bothy Band, and he remains an active member of such Celtic supergroups as Patrick Street and Celtic Fiddle Festival. Now Burke comes to New York for a concert celebrating his new solo CD, In Concert.
Raised in London to parents from County Sligo, Ireland, Burke has come to be associated with the elegant, ornamented Sligo style of playing. The New York Times calls him "a superior instrumentalist in any idiom...impressively virtuosic," and The Washington Post says his "lyrical style is always emotionally electric." Burke has recorded with artists as diverse as Kate Bush, Arlo Guthrie, Paul Brady, and Doug Dillard, and released a string of solo recordings now considered classics.
In Concert was recorded live in his adopted hometown of Portland, Oregon to an enthusiastically receptive audience. The tunes are drawn from different periods of his remarkable career, some never before recorded. From the most languid of airs to driving, rhythmic reels, Burke's fiddling tone and power are in mighty form.
Featuring three fiddle duets with Martin Hayes, another world-class Irish fiddler from County Clare, it's a great partnership as Martin's father PJ Hayes was one of Burke's earliest influences. With a guest appearance also from young Irish guitarist Aidan Brennan and co-production work from Hayes, In Concert fulfills the promise of a genre's master.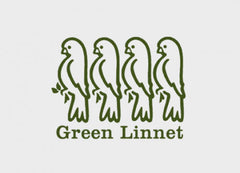 Track Listing
| | | |
| --- | --- | --- |
| Sorry, but your browser is out dated and can't play audio. | The Butterfly | |
| Sorry, but your browser is out dated and can't play audio. | Bonnie Kate / Jenny's Chickens | |
| Sorry, but your browser is out dated and can't play audio. | Kitty O'Shea | |
| Sorry, but your browser is out dated and can't play audio. | The Cottage Groves / Maudabawn Chapel / The Beare Island Reel | |
| Sorry, but your browser is out dated and can't play audio. | Itzikel | |
| Sorry, but your browser is out dated and can't play audio. | Up Sligo/The Rollicking Boys Around Tandaragee/Out With The Boys | |
| Sorry, but your browser is out dated and can't play audio. | The Mountain Road / Doctor Gilbert /McFadden's Handsome Daughter | |
| Sorry, but your browser is out dated and can't play audio. | Walsh's Hornpipe / The Old Torn Petticoat / The Bank Of Ireland | |
| Sorry, but your browser is out dated and can't play audio. | Sean Ryan's Jigs | |
| Sorry, but your browser is out dated and can't play audio. | Roll In The Barrel / In The Tap Room / The Earl's Chair | |
| Sorry, but your browser is out dated and can't play audio. | The Blackbird | |
| Sorry, but your browser is out dated and can't play audio. | Lucy Campbell / The Jolly Tinker | |