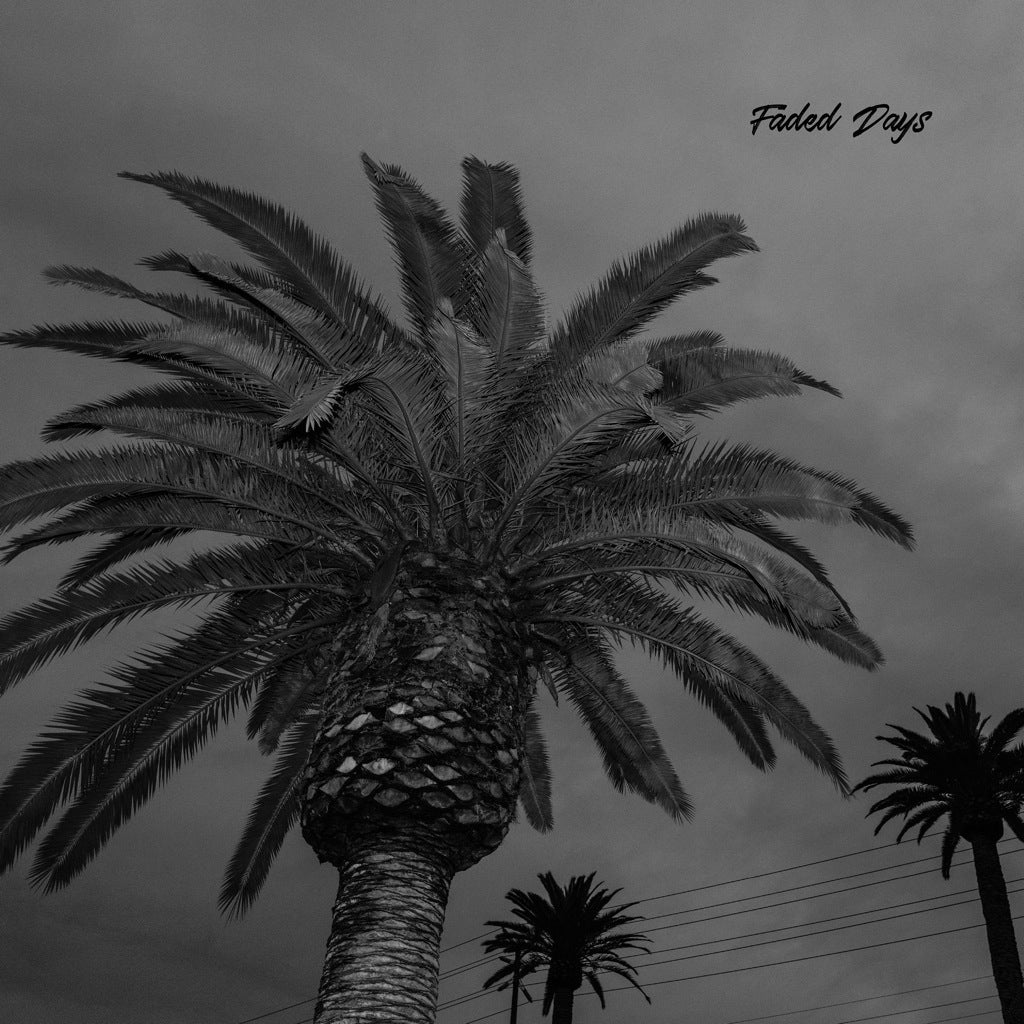 It is one of the most obvious statements of existence: everything takes time, and the truly good, well-crafted things in life take more than the rest. If the world has had to wait a while for another full length release from
Actual Wolf
, it is only due to craft  and cure.
Faded Days has been cultivated, cut and cured with the same patience as that of the grower. Written over two years in a spectrum of locations that the artist has called home at one point or another-- Duluth (Minnesota, not Georgia), Brooklyn, Nashville and currently Oakland—The rich oils and aromatics-- resting in darkness and appropriately aged to bring them to a perfect state. the album is subtly informed by that breadth of different atmospheres as much as it is richly colored his array of collaborators (Al Church, Steve Garrington, Jake Hanson and Jeremy Hanson) in a year-long disti llation by engineer Brad Bivens in Minneapolis.
After all of that time, Faded Days is ready. Faded Days are here! Its distinctly emotional alkaloids are blissfully intoxicating, palliative and healing. And now that it is finished, a sort of finely crafted goodbye to the 'Faded Days' of all of those other places and those people and events, it will only be a matter of time before Actual Wolf cultivates and distills the more recent days of his current Oakland existence, though who knows how long this will take: you cannot put a timeline on true craft .
| | | |
| --- | --- | --- |
| MP3/320 | $10.00 | |
| FLAC | $12.00 | |
| WAV | $12.00 | |
| LP | $24.98 | |
| Cassette | $10.00 | |
Track Listing
| | | |
| --- | --- | --- |
| Sorry, but your browser is out dated and can't play audio. | The City is an Ocean | |
| Sorry, but your browser is out dated and can't play audio. | Be My Love (American Hips) | |
| Sorry, but your browser is out dated and can't play audio. | Baby Please | |
| Sorry, but your browser is out dated and can't play audio. | Only Man | |
| Sorry, but your browser is out dated and can't play audio. | Faded Days | |
| Sorry, but your browser is out dated and can't play audio. | Hometown | |
| Sorry, but your browser is out dated and can't play audio. | Kerosene & Spark | |
| Sorry, but your browser is out dated and can't play audio. | Little Runaway | |
| Sorry, but your browser is out dated and can't play audio. | Smothering Love | |
| Sorry, but your browser is out dated and can't play audio. | You Let Me Down | |