Niamh Parsons is one of the freshest and most powerful voices in music today. The great Scottish balladeer Archie Fisher says of Niamh, "a voice like hers comes along once or twice in a generation." Rooted in the traditional music of her native Ireland, Niamh (pronounced "Neeve") has captured the hearts of critics worldwide. Likened to such singers as Mary Black, Dolores Keane, or the late Sandy Denny, her silken, smoky voice penetrates the soul of the listener.

An internationally acclaimed artist, Niamh has performed at venues ranging from the prestigious San Francisco Celtic Festival to a St. Patrick's Day concert at the Capital for President Clinton, House Speaker Dennis Hastert, and Ireland's Prime Minister Bernie Ahern.

Her newest recording, Blackbirds & Thrushes, is a collection of traditional Irish songs in a beautiful acoustic setting. Niamh has painstakingly selected the repertoire and researched the history of each song, creating an album that is a deep reflection of her. In Niamh's own words, "these songs are living in me."
"The Irish make saints out of singers like Niamh Parsons." - Edmonton Sun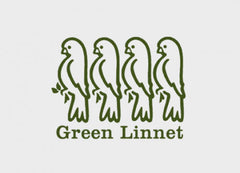 | | | |
| --- | --- | --- |
| MP3/320 | $7.50 $10.00 | |
| CD | $11.25 $15.00 | |
Track Listing
| | | |
| --- | --- | --- |
| Sorry, but your browser is out dated and can't play audio. | Blackbirds And Thrushes/The Blackbird Waltz | |
| Sorry, but your browser is out dated and can't play audio. | Flower Of Finae | |
| Sorry, but your browser is out dated and can't play audio. | Sally Sits Weeping | |
| Sorry, but your browser is out dated and can't play audio. | Kilnamartyra Exile | |
| Sorry, but your browser is out dated and can't play audio. | Fear A Bhata | |
| Sorry, but your browser is out dated and can't play audio. | The Banks Of The Nile | |
| Sorry, but your browser is out dated and can't play audio. | The Water Is Wide | |
| Sorry, but your browser is out dated and can't play audio. | The Maid On The Shore | |
| Sorry, but your browser is out dated and can't play audio. | The Wounded Huzzar | |
| Sorry, but your browser is out dated and can't play audio. | Alexander | |
| Sorry, but your browser is out dated and can't play audio. | Droimeann Donn Dilis | |
| Sorry, but your browser is out dated and can't play audio. | The Flower Of Magherally O | |