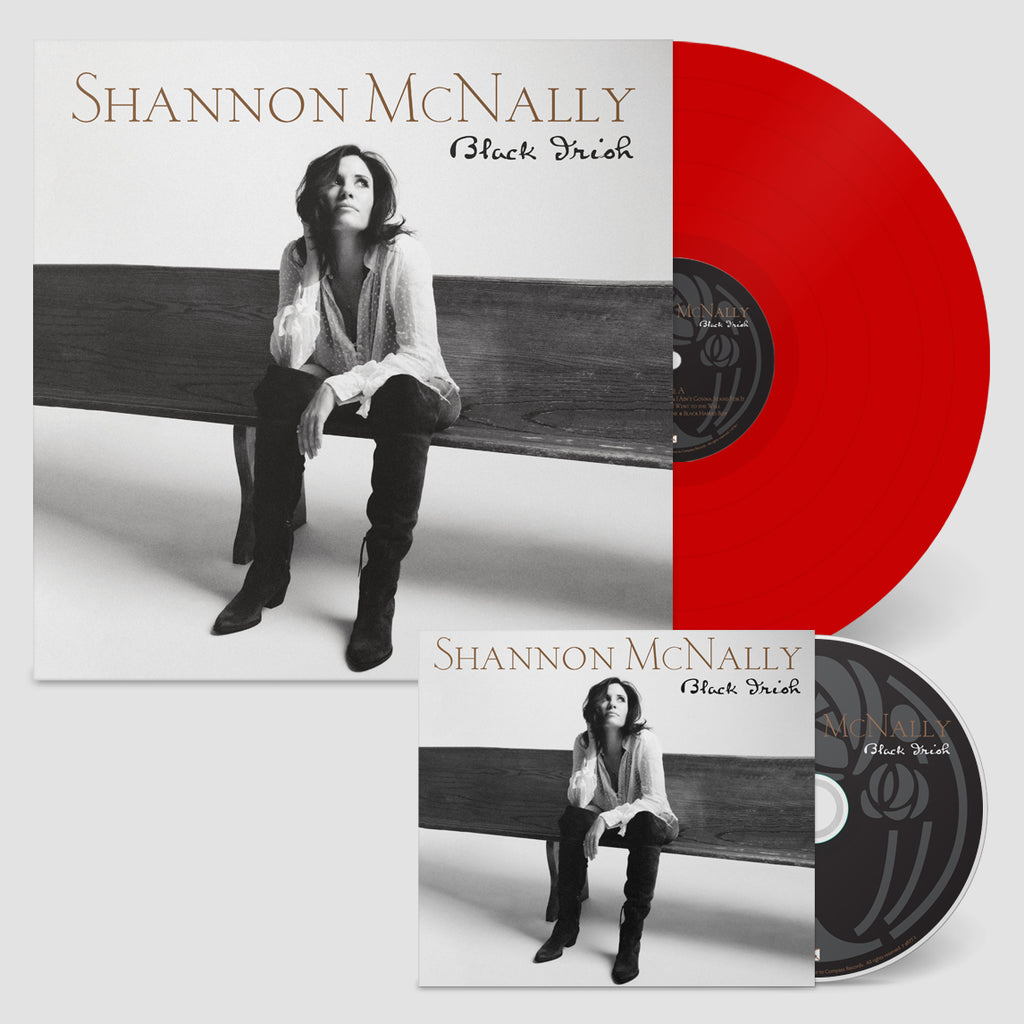 Limited time offer: Black Irish Vinyl will be pressed on opaque red vinyl. 

In Irish folklore it's said that the darker Celts have special powers; it must be true because Shannon McNally's blues-Americana return, BLACK IRISH, will make you dance, break your heart, and save your soul.
Black Irish is McNally's most personal project yet, which is saying a lot, given the Americana singer-songwriter's deep catalog. But it speaks to the power of connection, and the power of music to create it and to reflect it. The kick off track "You Made Me Feel For You", was written by her producer, Americana icon, Rodney Crowell, and serves as a metaphor for their collaboration - how his particular understanding of her unique gifts pulled out the career-defining album many have been waiting for since she came on the scene. 
| | | |
| --- | --- | --- |
| MP3/320 | $10.00 | |
| FLAC | $12.00 | |
| WAV | $12.00 | |
| CD | $15.00 | |
| Red LP | $26.98 | |
Track Listing
| | | |
| --- | --- | --- |
| Sorry, but your browser is out dated and can't play audio. | You Made Me Feel for You | |
| Sorry, but your browser is out dated and can't play audio. | I Ain't Gonna Stand for It | |
| Sorry, but your browser is out dated and can't play audio. | Banshee Moan | |
| Sorry, but your browser is out dated and can't play audio. | I Went to the Well | |
| Sorry, but your browser is out dated and can't play audio. | Roll Away the Stone | |
| Sorry, but your browser is out dated and can't play audio. | Black Haired Boy | |
| Sorry, but your browser is out dated and can't play audio. | Low Rider | |
| Sorry, but your browser is out dated and can't play audio. | Isn't That Love? | |
| Sorry, but your browser is out dated and can't play audio. | The Stuff You Gotta Watch | |
| Sorry, but your browser is out dated and can't play audio. | Prayer in Open D | |
| Sorry, but your browser is out dated and can't play audio. | It Makes No Difference | |
| Sorry, but your browser is out dated and can't play audio. | Let's Go Home | |