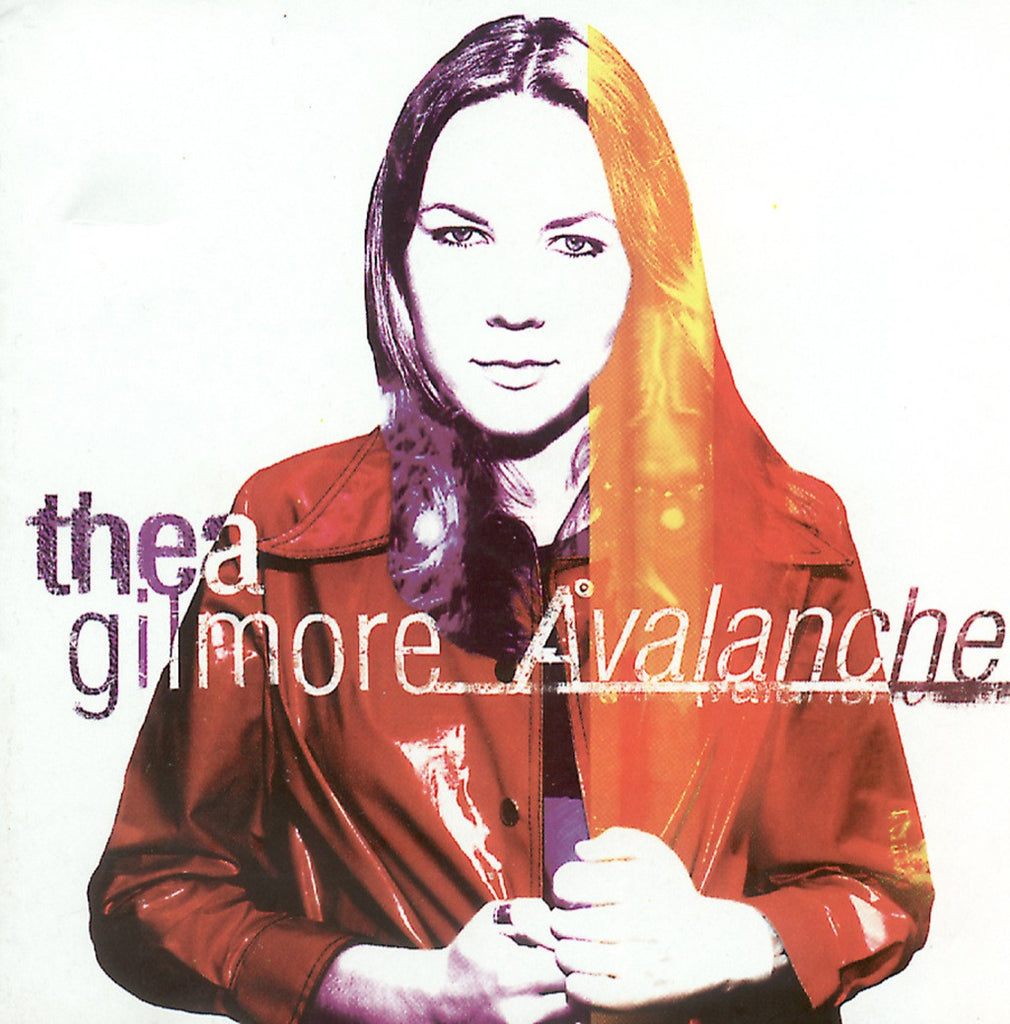 "I've always had two big phobias -- keyboards and hairdressers. This is the album where I've overcome my fear of keyboards..." - Thea Gilmore

The beguiling follow-up to her last album, the cult hit Rules For Jokers, Avalanche continues young Brit Thea Gilmore's growth as a songwriter and performer. Her rapid-fire wordplay has matured, becoming more graceful, focused, and vivid in the process, while the music is more textured and evocative. Disarmingly literate, deceptively tender, and elegantly forceful, Thea Gilmore remains the most powerful young songwriter in the UK.

Already basking in critical acclaim in the UK, Avalanche marks Gilmore's most mature, elegant set yet. Without losing her lyrical and vocal edge, Gilmore enriches her sound with a newfound grace -- making the music at once more lilting and more sinister.
"At a time when America is hurling fey singer songwriters at us at a dime-a-dozen, the glory of Gilmore is ever more telling...one of Britain's most potent lyricists, but with producer Nigel Stonier also turning in a matchwinning performance, Avalanche nudges her into a new recording arena entirely. **** " -- Colin Irwin, MOJO
| | | |
| --- | --- | --- |
| MP3/320 | $10.00 | |
| FLAC | $12.00 | |
| WAV | $12.00 | |
| CD | $15.00 | |
Track Listing
| | | |
| --- | --- | --- |
| Sorry, but your browser is out dated and can't play audio. | Avalanche | |
| Sorry, but your browser is out dated and can't play audio. | Rags and Bones | |
| Sorry, but your browser is out dated and can't play audio. | Have You Heard | |
| Sorry, but your browser is out dated and can't play audio. | Juliet (Keep That in Mind) | |
| Sorry, but your browser is out dated and can't play audio. | Mainstream | |
| Sorry, but your browser is out dated and can't play audio. | Pirate Moon | |
| Sorry, but your browser is out dated and can't play audio. | Apparition #13 | |
| Sorry, but your browser is out dated and can't play audio. | Razor Valentine | |
| Sorry, but your browser is out dated and can't play audio. | God Knows | |
| Sorry, but your browser is out dated and can't play audio. | Heads Will Roll | |
| Sorry, but your browser is out dated and can't play audio. | Eight Months | |
| Sorry, but your browser is out dated and can't play audio. | The Cracks | |