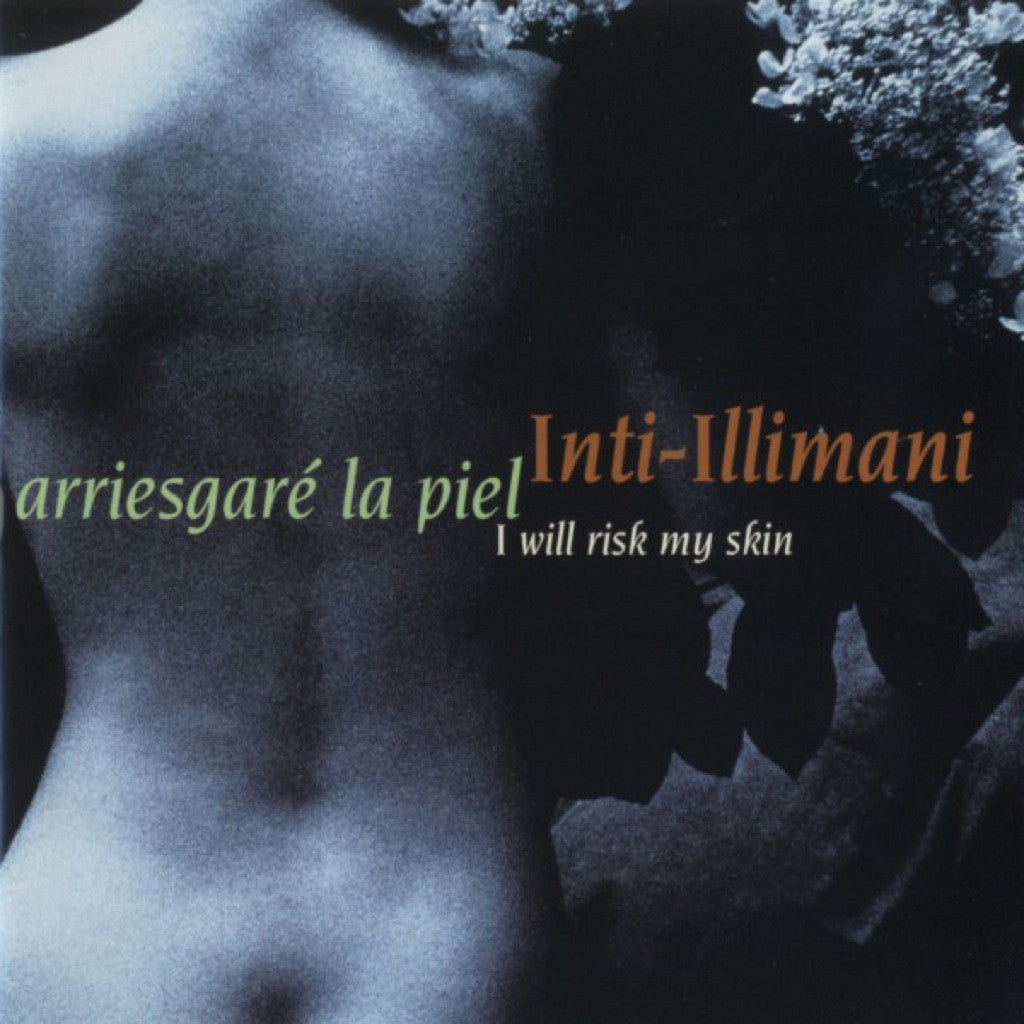 Chile's world music maestros cap off thirty legendary years with a new album that finds the group evolving to new levels while maintaining their passionate essence. Performing on over 30 instruments, Inti-Illimani's eight members create an intense palatte that moves from politically charged issues to love songs. The album is one of the most romantic and intimate of the group's storied career.

While Inti-Illimani continues to incorporate new cultures, sounds and instruments in their music, there is also the sense of renewed exploration of the group's Chilean and Latin American roots - a chain reaction of creativity and inspiration. Their music conjures up starlit beaches and lonely roads, dangerous byways and festivals of the spirit. Voices rise and fall in harmony; sax, flute, piccolo and clarinet punctuate intricate Latin percussion; fiddle, mandolin and cuatro weave in and out of the solid rhythms of bass and guitar.

As always, the group's passionate and personal art is consumed with the same strict modesty of their origins, searching through the collective triumphs and tragedies of their people. A synthesis of Inti-Illimani's intense experiences, Arriesgará La Piel (XENO4049) is a subtle suggestion to share in the collective dream that is still pending.
Track Listing
| | | |
| --- | --- | --- |
| Sorry, but your browser is out dated and can't play audio. | Medianoche | |
| Sorry, but your browser is out dated and can't play audio. | Maria Canela | |
| Sorry, but your browser is out dated and can't play audio. | El Hacha | |
| Sorry, but your browser is out dated and can't play audio. | Entre Nosotros (Between Us) | |
| Sorry, but your browser is out dated and can't play audio. | Quien Eres Tu (Who Are You) | |
| Sorry, but your browser is out dated and can't play audio. | Arriesgare la Piel (I Will Risk My Skin) | |
| Sorry, but your browser is out dated and can't play audio. | Kalimba | |
| Sorry, but your browser is out dated and can't play audio. | Cumpleanos 80 de Nicanor (Nicanor's 80th Birthday) | |
| Sorry, but your browser is out dated and can't play audio. | Caramba, Yo Soy Dueno del Baron (I Am The Owner of Baron) | |
| Sorry, but your browser is out dated and can't play audio. | El Negro Bembon (The Black Man) | |
| Sorry, but your browser is out dated and can't play audio. | Kulliacas | |
| Sorry, but your browser is out dated and can't play audio. | Canto de las Estrellas (Song for the Stars) | |