The Tannahill Weavers are celebrating their twentieth year with Green Linnet and marking it with the release of Arnish Light -- the sixteenth album from this legendary Scottish ensemble. Over the years the Tannies have been trailblazers for Scottish music, and their tight harmonies and powerful, inventive arrangements have won them fans from beyond the folk and Celtic music scenes.

Tannies veterans Phil Smillie, Roy Gullane, John Martin, and Les Wilson are versatile musicians who have received worldwide accolades over the years for their exuberant performances and outstanding recordings. From reflective ballads to footstomping reels and jigs, the variety and range of the material they perform is matched only by their enthusiasm and lively Scottish spirit.

Newest member piper Colin Melville is a real multi-instrumentalist, also showcasing his talents on guitar, whistles, keyboard, and percussion. Melville also shines as composer of the slow reel "Romy Therese." Of the twelve tracks on this CD, original numbers written by band members make up some of the strongest. Pushing the boundaries of their music is what consumes their energy today.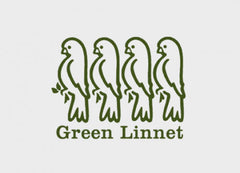 Track Listing
| | | |
| --- | --- | --- |
| Sorry, but your browser is out dated and can't play audio. | The Arnish Light Set | |
| Sorry, but your browser is out dated and can't play audio. | Cam Ye By Athol | |
| Sorry, but your browser is out dated and can't play audio. | Romy Therese/Tune for Mary | |
| Sorry, but your browser is out dated and can't play audio. | The Ewie Wi' The Crookit Horn | |
| Sorry, but your browser is out dated and can't play audio. | The Bell Rock Set | |
| Sorry, but your browser is out dated and can't play audio. | Lassie Wi' the Lintwhite Locks | |
| Sorry, but your browser is out dated and can't play audio. | Ower the Hills and Faur Awa' | |
| Sorry, but your browser is out dated and can't play audio. | Luskentyre Sands | |
| Sorry, but your browser is out dated and can't play audio. | The Rose Amang the Thorn | |
| Sorry, but your browser is out dated and can't play audio. | Glen Where the Deer Is | |
| Sorry, but your browser is out dated and can't play audio. | Up in the Mornin's No' for Me | |
| Sorry, but your browser is out dated and can't play audio. | Fair Gallowa' | |