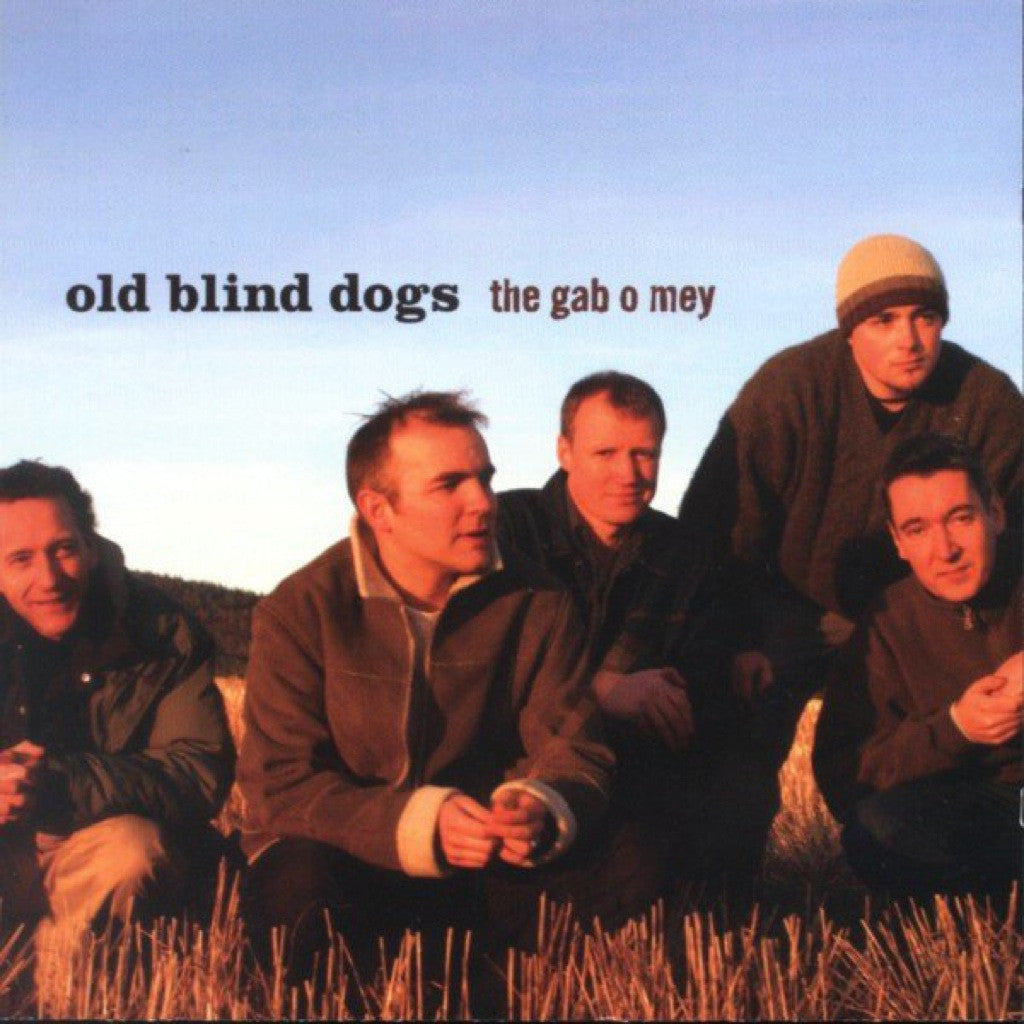 The Gab o Mey is filled with sounds and rhythms that rejuvenate Scottish melodies for the 21st century.
Hot on the heels of a month long tour of the U.S., Old Blind Dogs unleash their third release on Green Linnet, The Gab o Mey: another energetic, inspired selection of songs and tunes which take Scotland's consummate "roots band" and their homeland's traditional music in adventurous new directions.

Polished vocals, the sweetest fiddle playing, smoking pipes, powerhouse bass, and Aberdeen accents are punctuated with the pulse from djembe and conga. Standout tracks include "The Wisest Fool," written by vocalist Jim Malcolm, Rory Campbell's piping on his own composition "A Wild Rumpus," a rare bothy ballad "Bogie's Bonnie Belle," and the phenomenal "Breton and Galician Set."

The original songs and tunes mingled with innovative arrangements of traditional Scottish fare spotlight the talents of Jonny Hardie, Buzzby McMillan, Jim Malcolm, Rory Campbell, and Fraser Stone.
The Gab o Mey: A Doric expression, meaning "The last few days of April, anticipating the weather of May."
"Big league all the way. Great craic here." – Irish American News
Track Listing
| | | |
| --- | --- | --- |
| Sorry, but your browser is out dated and can't play audio. | Monymusk Lads | |
| Sorry, but your browser is out dated and can't play audio. | A Wild Rumpus | |
| Sorry, but your browser is out dated and can't play audio. | Bogie's Bonny Belle | |
| Sorry, but your browser is out dated and can't play audio. | The Whistler | |
| Sorry, but your browser is out dated and can't play audio. | The Wisest Fool | |
| Sorry, but your browser is out dated and can't play audio. | Archie Beag | |
| Sorry, but your browser is out dated and can't play audio. | The Breton & Galician Set | |
| Sorry, but your browser is out dated and can't play audio. | Lads O The Fair | |
| Sorry, but your browser is out dated and can't play audio. | Lochanside | |
| Sorry, but your browser is out dated and can't play audio. | Rolling Home | |