Featuring: Rory Campbell, Eliza Carthy, Corrina Hewat, Aaron Jones, Andy Lang, Mary Macmaster, Rory Mcleod, Tim Matthew, Dave Milligan, Dean Owens, Karine Polwart, and many more!

Cold Blow these Winter Winds is a new holiday album featuring a star-studded line-up of traditional musicians from Scotland and the North of England. Recorded live at a Christmas benefit concert at Queen's Hall in Edinburgh, Scotland, on December 21, 2003. With a portion of the proceeds going to Marie Curie Cancer Care, the project was organized by Rory Campbell (Old Blind Dogs, Deaf Shepherd) and first broadcast on BBC Radio Scotland on Christmas Day 2003.
The talented musicians include Eliza Carthy, Rory McLeod, Mary MacMaster (the Poozies, Sileas), Aaron Jones (Old Blind Dogs), singer Karine Polwart (Malinky), harpist Corrina Hewat and many others, all under the artistic direction of Edinburgh pianist David Milligan.
Cold Blow these Winter Winds features an eclectic collection of styles, from traditional to contemporary. There are exquisite carols "Lullay Lullay" and "Christ Child's Lullaby" with harp and vocals by Mary MacMaster and Corrinna Hewat; a powerful a cappella performance by Eliza Carthy on the traditional "Dives and Lazarus;" a rollicking version of Shane MacGowan's "Fairytale of New York;" Rory McLeod's take on the John Prine chestnut "Christmas in Prison;" and a delightful instrumental rendition of "Little Drummer Boy," with Rory Campbell's Border pipes leading the way.
"This is a fantastic line-up, that made for a very special night," says Campbell. "The CD is seasonal material relating to the Christmas period, but don't be afraid to play this music at any time of they year. Try belting out 'Little Drummer Boy' in July. I did!"
Quotes from the Press
"Another magical release is on the Green Linnet label. Cold Blow these Winter Winds was recorded live at Edinburgh's Queen's Hall and features so many talented artists. It was first broadcast on BBC Radio Scotland but now you have the chance to own this beautiful material." - Irish World
"Here's the first tinsel-twined folk offering to pop down the Folk & Acoustic chimney. A set of soulful-to-boogie piano and whistle Christmas tunes from Dave Milligan and Rory Campbell opens proceedings; the old Elvis hit 'Blue Christmas' is revisited in a langorous vocal; while the excellent house band supports Andy Lang's fair crack at being Shane McGowan on 'Fairytale Of New York' with Karine Polwart in the Kirsty MacColl role. Personal highlight: the gorgeous vocal combinations of Karine Polwart, Corrina Hewat, and Mary MacMaster on the atmospheric 'Lullay, Lullay' (The Coventry Carol) and 'Christ Child's Lullaby.'" - BBC Folk Website
"Be prepared to have a smile on your face by the end of the opening track of 'Christmas Tunes.' The set-up of David Milligan's piano providing the traditional element moving into jazz and coupled with the outrageous whistle solo from Rory Campbell proves a winner...'Lullay Lullay' is performed beautifully by Corrina Hewat and Mary MacMaster. Popular favourites including 'Little Drummer Boy' and 'Silent Night' make appearances to keep the traditionalists happy." - Pete Fyfe, Fyfe on Folk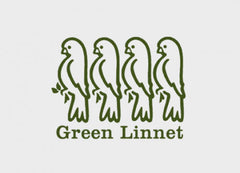 Track Listing
| | | |
| --- | --- | --- |
| Sorry, but your browser is out dated and can't play audio. | Christmas Tunes | |
| Sorry, but your browser is out dated and can't play audio. | Lullay Lullay | |
| Sorry, but your browser is out dated and can't play audio. | Fairy Tale of New York | |
| Sorry, but your browser is out dated and can't play audio. | Balulalow | |
| Sorry, but your browser is out dated and can't play audio. | Blue December | |
| Sorry, but your browser is out dated and can't play audio. | Dives and Lazarus | |
| Sorry, but your browser is out dated and can't play audio. | Little Drummer Boy | |
| Sorry, but your browser is out dated and can't play audio. | Lullaby | |
| Sorry, but your browser is out dated and can't play audio. | Christ Child's Lullaby (Hallelujah) | |
| Sorry, but your browser is out dated and can't play audio. | Christmas in Prison | |
| Sorry, but your browser is out dated and can't play audio. | Blue Christmas | |
| Sorry, but your browser is out dated and can't play audio. | Silent Night | |
| Sorry, but your browser is out dated and can't play audio. | It's Christmas Time | |