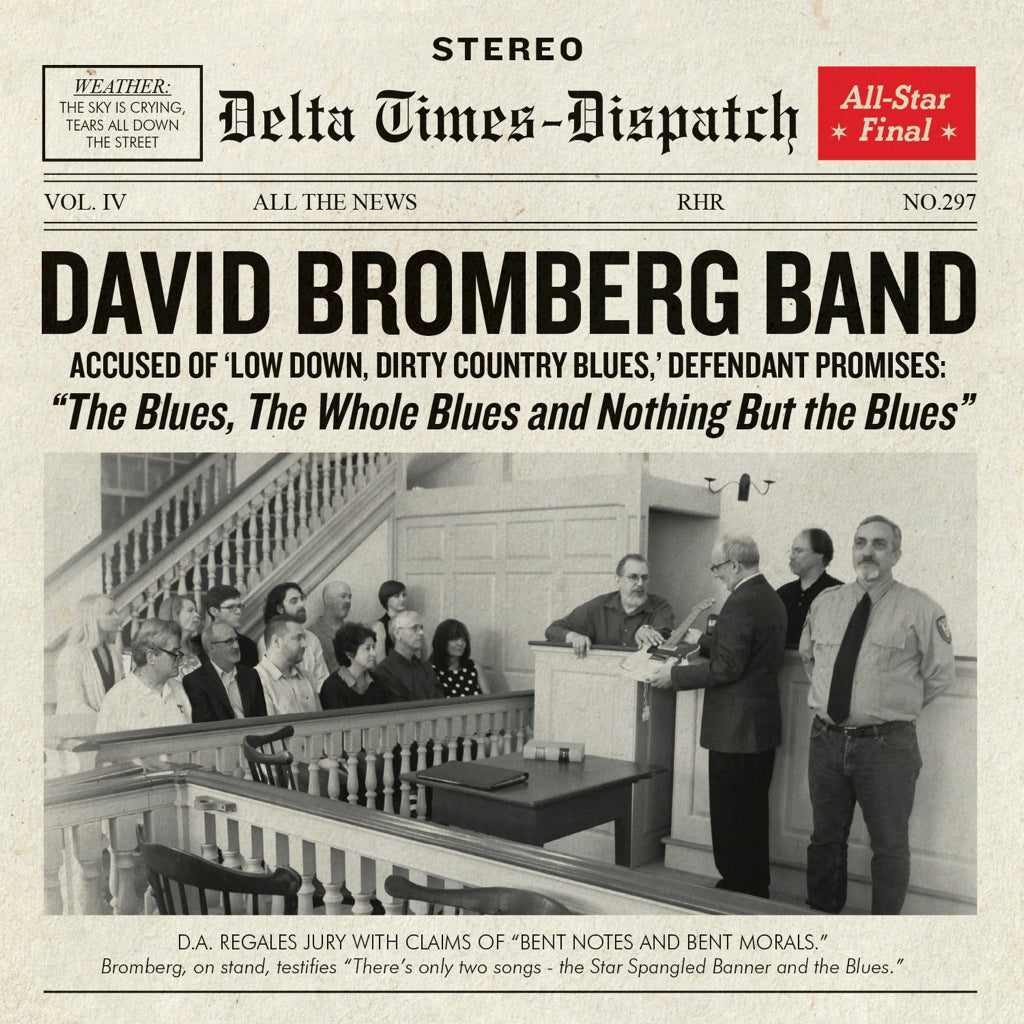 DownBeat Magazine's 2017 Blues Album of the Year!
David Bromberg, the musician's musician, decorated multi-instrumentalist, and acclaimed singer-songwriter, hits a milestone with his debut Red House Records release The Blues, The Whole Blues and Nothing But The Blues. Produced by three-time Grammy winner Larry Campbell, it's a wonderfully curated selection of deep cuts from the blues genre, in addition to luminous originals and traditional material given the Bromberg treatment. David found his inspiration for the album when he heard Willie Nelson repeat a quote from Texas fiddler Johnny Gimble: "There's only two kinds of music - the Star-Spangled Banner and the Blues."  
Propelled by Bromberg's unparalleled playing and gift for interpretation, a crack band and Campbell's tasteful horn arrangements, the album takes us to electrifying heights as well as intimate acoustic moments on his arrangements of songs by Robert Johnson, Bobby Charles, George "Little Hat" Jones, Ray Charles, and Sonny Boy Williamson and others. David puts his unmistakable stamp on these chestnuts, then digs deep into the historical archives for such mysterious musical nuggets as "How Come My Dog Don't Bark When You Come 'Round?" and "900 Miles," an old country song imagined as if Howling' Wolf were to play it. Bromberg may be singing the blues, but this is anything but a downer as he proves that he's still as entertaining, brilliant and witty as when his career began in 1971.  
ALL VINYL LPs COME WITH A DOWNLOAD CARD TO DOWNLOAD A DIGITAL COPY OF THE ALBUM.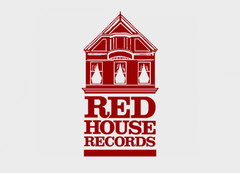 | | | |
| --- | --- | --- |
| MP3/320 | $10.00 | |
| FLAC | $12.00 | |
| WAV | $12.00 | |
| CD | $15.00 | |
| LP | $24.98 | |
Track Listing
| | | |
| --- | --- | --- |
| Sorry, but your browser is out dated and can't play audio. | Walkin' Blues | |
| Sorry, but your browser is out dated and can't play audio. | How Come My Dog Don't Bark When You Come 'Round? | |
| Sorry, but your browser is out dated and can't play audio. | Kentucky Blues | |
| Sorry, but your browser is out dated and can't play audio. | Why Are People Like That? | |
| Sorry, but your browser is out dated and can't play audio. | A Fool For You | |
| Sorry, but your browser is out dated and can't play audio. | Eyesight to the Blind (She Brings Eyesight to the Blind) | |
| Sorry, but your browser is out dated and can't play audio. | 900 Miles | |
| Sorry, but your browser is out dated and can't play audio. | Yield Not to Temptation | |
| Sorry, but your browser is out dated and can't play audio. | You've Been a Good Ole Wagon | |
| Sorry, but your browser is out dated and can't play audio. | Delia | |
| Sorry, but your browser is out dated and can't play audio. | The Blues The Whole Blues and Nothing But the Blues | |
| Sorry, but your browser is out dated and can't play audio. | This Month | |
| Sorry, but your browser is out dated and can't play audio. | You Don't Have to Go | |