Niamh (Neeve) Parsons is one of the freshest and most powerful voices to emerge from the tradition of Irish song. Singing traditional or contemporary songs with equal assurance, she is likened to the magical Dolores Keane, as well as June Tabor and Mary Black. Traditional music has always been an integral part of Niamh's life. Growing up in Dublin, she learned from her father who had "a great ear for a good song". Her new album, Heart's Desire, is dedicated to his memory.

Award winning Irish-American guitarist Dennis Cahill, who produced the album, calls it "her best work yet." Niamh's is a truly remarkable voice: capable of soaring alone, or with accompaniment, it never fails to amaze the listener. Gifted young guitarist Graham Dunne offers the perfect foil for this voice, playing with mastery and grace. The subtle simplicity they bring to the music, coupled with a particularly fine ear for choosing songs, makes their performance memorable. The album's roster of auxiliary musicians is an impressive one, including Josephine Marsh on accordion, Cahill on mandolin and the harmonica playing of Mick Kinsella.

Niamh has performed with many top Irish bands, from Arcady to The Waterboys, and joined Grammy Award winner Paul Winter for an album and annual summer concert in New York. She sang for President Clinton and Irish Prime Minister Bertie Ahern, and appeared on A Prairie Home Companion. Niamh has also performed at nearly every prestigious folk festival on either side of the Atlantic. Heart's Desire follows two captivating solo albums, In My Prime and Blackbirds and Thrushes, for which Niamh received critical and popular acclaim.
Celtic Album of the Year 2003 - Association for Independent Music

"In a voice filled with sweet melancholy and stately passion, Niamh Parsons sings traditional Irish songs, making ancient tales of love sound tender and immediate." - The New York Times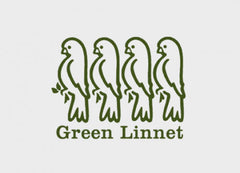 | | | |
| --- | --- | --- |
| MP3/320 | $7.10 $10.00 | |
| CD | $10.65 $15.00 | |
Track Listing
| | | |
| --- | --- | --- |
| Sorry, but your browser is out dated and can't play audio. | My Lagan Love | |
| Sorry, but your browser is out dated and can't play audio. | The Rigs of Rye | |
| Sorry, but your browser is out dated and can't play audio. | Jenny Picking Cockles/Colliers | |
| Sorry, but your browser is out dated and can't play audio. | West Coast of Clare | |
| Sorry, but your browser is out dated and can't play audio. | Banks of the Clyde | |
| Sorry, but your browser is out dated and can't play audio. | A Kiss in the Morning Early | |
| Sorry, but your browser is out dated and can't play audio. | Done with Bonaparte | |
| Sorry, but your browser is out dated and can't play audio. | New Holland Grove | |
| Sorry, but your browser is out dated and can't play audio. | The Brown Bull of Cill na Móna/The Tipperary Temptress | |
| Sorry, but your browser is out dated and can't play audio. | Brokenhearted I'll Wander | |
| Sorry, but your browser is out dated and can't play audio. | Syracuse | |
| Sorry, but your browser is out dated and can't play audio. | Tide Full In | |
| Sorry, but your browser is out dated and can't play audio. | Sweet Inniscarra | |
| Sorry, but your browser is out dated and can't play audio. | Bramblethorn | |