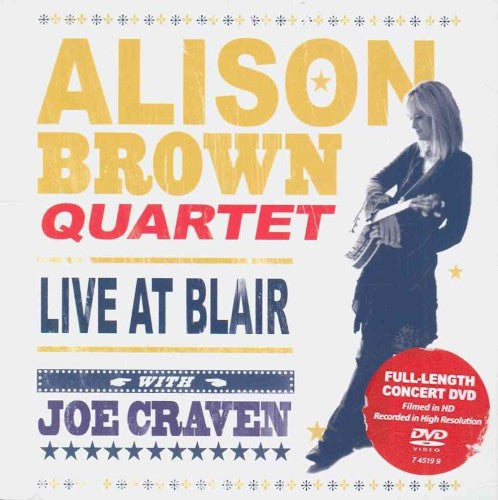 This title is a DVD.
Filmed at Vanderbilt's Blair School of Music, LIVE AT BLAIR showcases the virtuosic Alison Brown Quartet on a riveting set of the group's best-loved compositions.
This DVD was filmed in HD, recorded in high-end audio and featuring a guest appearance from multi-instrumentalist and David Grisman Quintet alum Joe Craven. This is the GRAMMY-award winning artist's first live DVD recording in a 15 year career that spans eight albums, countless tours, appearances on CBS Sunday Morning, NPR's All Things Considered and in the Wall Street Journal.
DVD Specifics:
Stereo Audio
16:9 Aspect Ratio
NTSC All Regions
The Program:
The Sound of Summer Running
The Magnificent Seven
Under the (Five) Wire
Deep Gap
My Favorite Marsha
Hungaria
Crazy Ivan
[The St. Brendan Story]
The Wonderful Sea Voyage (of Holy St. Brendan)
[Introducing the Road Manager]
(I'm Naked and I'm) Going to Glagow