Martin Hayes ranks among the most eloquent fiddlers ever to emerge from Ireland. The whole gamut of human emotions can be found in his playing; from gentle yearning to soul-filled longing, from mischievous playfulness to fierce passion. When his self-titled debut hit the streets the power and emotion in those tracks ambushed critics and audiences alike; Martin Hayes can convey more of the spirit of the Irish people in one line of a fiddle tune than can be found in a lifetime of St. Patrick's Days. Hayes is also one of the few fiddlers on the planet who has a completely original style -- smooth, driving, and absolutely elegant.

From Maghera, County Clare, Hayes was raised in the tradition of the old players whose music "made the hair stand up on the back of your neck or made you want to laugh and cry all at the same time," according to Martin. He has chosen traditional material for this album, focusing at all times on melody while exploring and interpreting the nature and nuances of the tunes with consummate skill and grace. While he has received numerous awards and honors, including winning six All-Ireland fiddle championships and teaching for three years at the noted Willie Clancy Summer School in Milltown Malbay, Martin remains a humble player, an original. A master at communicating through his music, Martin has awed festival audiences from Ireland to Chicago to Australia. He has also been known to bring raucous festival halls and noisy pubs to absolute silence with his playing.

Martin returned to County Clare to record Under the Moon, gaining the accompaniment of his father, famed fiddler P.J. Hayes, and guitarist Steve Cooney. He is also joined by his American musical partners, accordion virtuoso John Williams and Portland guitarist/fiddler Randal Bays. This album contains all the spirit and eloquence of his eponymous debut and adds even more passion. No one can get inside a tune--be it barndance, jig, or reel--like Martin Hayes. Under the Moon is an album that stirs the heart and electrifies the mind!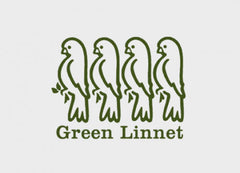 Track Listing
| | | |
| --- | --- | --- |
| Sorry, but your browser is out dated and can't play audio. | Bill Malley's Barndance/Kilnamona Barndance | |
| Sorry, but your browser is out dated and can't play audio. | Cloonagroe Reel/West Clare Reel | |
| Sorry, but your browser is out dated and can't play audio. | O'Connell's March/Galway Bay Hornpipe/The Banshee's Wail/Over The Mangle Pit | |
| Sorry, but your browser is out dated and can't play audio. | The Hole In The Hedge/Seamus Cooley's Jog | |
| Sorry, but your browser is out dated and can't play audio. | Bony Crossing The Alps/The Maids Of Feakle | |
| Sorry, but your browser is out dated and can't play audio. | Kitty Come Down To Limerick/Catherine Kelly's | |
| Sorry, but your browser is out dated and can't play audio. | Rakish Paddy | |
| Sorry, but your browser is out dated and can't play audio. | Pat Canny's/Come West Along The Road | |
| Sorry, but your browser is out dated and can't play audio. | Fair Haired Molly/Farewell To Milltown | |
| Sorry, but your browser is out dated and can't play audio. | The Lark's March/Kilfenora Jog/The Cliffs Of Moher | |
| Sorry, but your browser is out dated and can't play audio. | The Graf Spey / The Boys Of Balisodare | |
| Sorry, but your browser is out dated and can't play audio. | The Crooked Road / The Foxhunter's Reel | |
| Sorry, but your browser is out dated and can't play audio. | Lucy Farr's | |