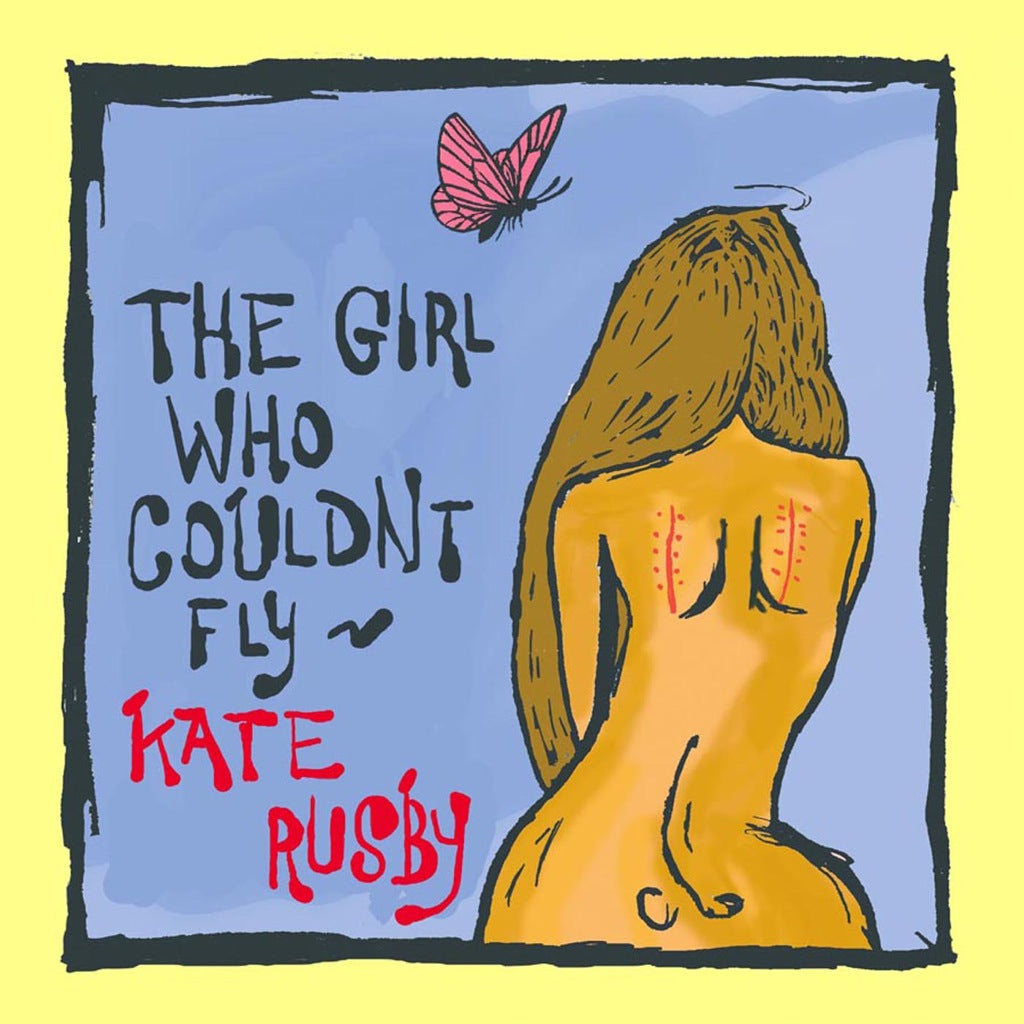 The latest release from folk-siren Kate Rusby, The Girl Who Couldn't Fly is her most personal and revealing album to date. Her dedication to the most pure version of English folk music has transformed the genre. Because of Kate, "English Folk Music" is no longer considered a dirty phrase among fans and critics. She makes folk music for people who never thought they'd like folk music. The Girl Who Couldn't Fly is a blend of traditional folk tunes and new originals. The same graceful, timeless feel of the songs Kate digs out of dusty old books can be found in her own compositions, and a casual listener would be hard-pressed to distinguish one from the other.
From the infectious opener, a sultry arrangement of the traditional "The Game Of All Fours", to the bonus track, "Little Jack Frost", written for a BBC cartoon, it oozes quality, enthusiasm and equal parts fun and heartbreak. Roddy Woomble from Idlewild, Kate's current rock listening, was roped in to share vocal honors on an anguished ballad of breaking love, titled "No Names." 
The input on
The Girl Who Couldn't Fly
from
John McCusker
, Kate's producer and fiddle player, is crucial to her creative process. As well as playing fiddle, all manner of other instruments, and producing the the album, John collaborated with Kate to arrange all its tracks. Between them, they drew on the talent and passion of a brilliant team of musicians ranging from
Ian Carr
, ace guitarist and dab hand at table tennis, (the band's new therapy of choice when touring) to brass bandsmen from the Coldstream Guards.
| | | |
| --- | --- | --- |
| MP3/320 | $10.00 | |
| FLAC | $12.00 | |
| WAV | $12.00 | |
| CD | $15.00 | |
Track Listing
| | | |
| --- | --- | --- |
| Sorry, but your browser is out dated and can't play audio. | Game of All Fours | |
| Sorry, but your browser is out dated and can't play audio. | The Lark | |
| Sorry, but your browser is out dated and can't play audio. | No Names | |
| Sorry, but your browser is out dated and can't play audio. | Mary Blaize | |
| Sorry, but your browser is out dated and can't play audio. | A Ballad | |
| Sorry, but your browser is out dated and can't play audio. | You Belong to Me | |
| Sorry, but your browser is out dated and can't play audio. | Elfin Knight | |
| Sorry, but your browser is out dated and can't play audio. | Bonnie House of Airlie | |
| Sorry, but your browser is out dated and can't play audio. | Moon Shadow | |
| Sorry, but your browser is out dated and can't play audio. | Wandering Soul | |
| Sorry, but your browser is out dated and can't play audio. | Fare Thee Well | |
| Sorry, but your browser is out dated and can't play audio. | Little Jack Frost | |