Ffynnon (pronounced: fun-on), a Celtic folk group from Wales, perform songs deeply rooted in the rhythms, traditions and landscapes of the Celtic tradition. Their debut Green Linnet CD, Celtic Music from Wales, is ancient and contemporary, traditional and modern. The sixteen alluring tracks include a Scottish border ballad, traditional dialect songs, 6th century nursery rhymes and Cumbrian sheep counting, jigs, a Breton song for dancing, and 17th century poetry put to music.

Vocalist Lynne Denman is in the vanguard of the new, exciting breed of singers emerging in Wales today. Her ethereal voice provides an idyllic soundtrack for the new Wales. Stacey Blythe displays a unique cross-cultural diversity on a wide variety of instruments including accordion, cello, harpsichord, recorders, piano and voice. Dave Reid plays six-string bass guitar, and is an active figure in the London jazz scene.
 
"…although many things come and go, the old language and the old tunes remain."
"Ffynnon, one of the great new folk bands from Wales" - Folk Roots.

"Take one jazz six-string bass player, add a versatile multi-instrumentalist and a powerful lead singer... with Lynne Denman's vocals soaring effortlessly overhead, the effect is downright magical." - Sarah McQuaid, Hot Press (Ireland)

"Singer Lynne Denman has a cool, untroubled mezzo-soprano, and her jazzy phrasing mines unexpected dimensions and undercurrents from the simplest melodies...each of the 16 songs has a lot to offer. - Christina Roden, Amazon.com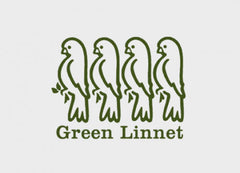 Track Listing
| | | |
| --- | --- | --- |
| Sorry, but your browser is out dated and can't play audio. | Y Gwydd | |
| Sorry, but your browser is out dated and can't play audio. | Brothen | |
| Sorry, but your browser is out dated and can't play audio. | Y Rhaeadr | |
| Sorry, but your browser is out dated and can't play audio. | Felton Lonnin | |
| Sorry, but your browser is out dated and can't play audio. | Ty Crwn | |
| Sorry, but your browser is out dated and can't play audio. | Goshawk | |
| Sorry, but your browser is out dated and can't play audio. | Pais Dinogad | |
| Sorry, but your browser is out dated and can't play audio. | Cwcw Fach | |
| Sorry, but your browser is out dated and can't play audio. | Beth Yw'r Haf | |
| Sorry, but your browser is out dated and can't play audio. | Dacw Nghariad | |
| Sorry, but your browser is out dated and can't play audio. | Chwaer Mari | |
| Sorry, but your browser is out dated and can't play audio. | Le Petit Cordonier | |
| Sorry, but your browser is out dated and can't play audio. | Llys Ifor Hael | |
| Sorry, but your browser is out dated and can't play audio. | Chwarae | |
| Sorry, but your browser is out dated and can't play audio. | Aros Mae | |
| Sorry, but your browser is out dated and can't play audio. | Galw | |