In 1995, Joe Derrane became the only musician to be honored by The Irish Echo newspaper both for the #1 Irish Traditional Album of the Year, Give Us Another, and as "Irish Traditionalist of the Year" in the same year. Now this Boston-born button accordionist, a media sensation in Ireland and America, has released Return to Inis Mor, a scintillating second solo album, recorded in Ireland with Moving Cloud keyboard virtuoso Carl Hession.

This landmark album takes its title from Joe's most recent homecoming visit to Inis Mor, the largest of Galway's Aran Islands and the birthplace of his father, where he gave a special concert in July 1995 as part of the prestigious Galway Arts Festival. The original jig he named for that occasion is here, along with reels, hornpipes, and other jigs, including Joe's own "Papa's Joy," galvanized by his trademark triplets, at which he is the absolute master. Equally dazzling are two other Derrane originals: "Roseland Barndance," and "Pastiche for Galway," a tour de force incorporating Irish, French-Canadian, and American traditional music spiced with jazz licks. But nowhere is his incredible technique more impressive than on the reels "Farrell O'Gara/The Flogging Reel," surely one of the most powerful studio performances ever recorded on the button accordion. And for the first time ever, he has recorded a slow air, the profoundly moving "An Irish Widow's Lament (on the Death of Her Only Son)," featuring a superb string quartet in an inspired arrangement from Carl Hession.

Return to Inis Mor is a magnificent new solo recording that will only add luster to Joe Derrane's reputation as one of the greatest Irish button accordionists in history.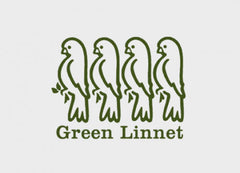 | | | |
| --- | --- | --- |
| MP3/320 | $7.50 $10.00 | |
| CD | $11.25 $15.00 | |
Track Listing
| | | |
| --- | --- | --- |
| Sorry, but your browser is out dated and can't play audio. | Humours Of Lissadell/Music In The Glen/Johnson's (Reels) | |
| Sorry, but your browser is out dated and can't play audio. | The House In The Glen/O'Connell's Welcome To Dublin/Kitty From Coleraine (Jigs) | |
| Sorry, but your browser is out dated and can't play audio. | The Hawk/The Bridge Of Athlone (Hornpipes) | |
| Sorry, but your browser is out dated and can't play audio. | Farrell O'Gara/The Flogging Reel (Reels) | |
| Sorry, but your browser is out dated and can't play audio. | The Tar Road To Sligo/The Humours Of Ennistymon (Jigs) | |
| Sorry, but your browser is out dated and can't play audio. | The Tailor's Twist/The Biddleston Hornpipe (Hornpipes) | |
| Sorry, but your browser is out dated and can't play audio. | An Irish Widow's Lament (On The Death Of Her Only Son) (Slow Air) | |
| Sorry, but your browser is out dated and can't play audio. | Jenny's Wedding/The Lads Of Laois (Reels) | |
| Sorry, but your browser is out dated and can't play audio. | Roseland Barndance (Barndance) | |
| Sorry, but your browser is out dated and can't play audio. | The King Jig/Return To Inis Mor (Jigs) | |
| Sorry, but your browser is out dated and can't play audio. | Bonnie Kate/Doctor Gilbert (Reels) | |
| Sorry, but your browser is out dated and can't play audio. | The Glen/The Bee's Wing (Hornpipes) | |
| Sorry, but your browser is out dated and can't play audio. | Pastiche For Galway (Pastiche) | |
| Sorry, but your browser is out dated and can't play audio. | Papa's Joy/The Gallowglass (Jigs) | |
| Sorry, but your browser is out dated and can't play audio. | Jenny Picking Cockles/All Hands Around (Reels) | |