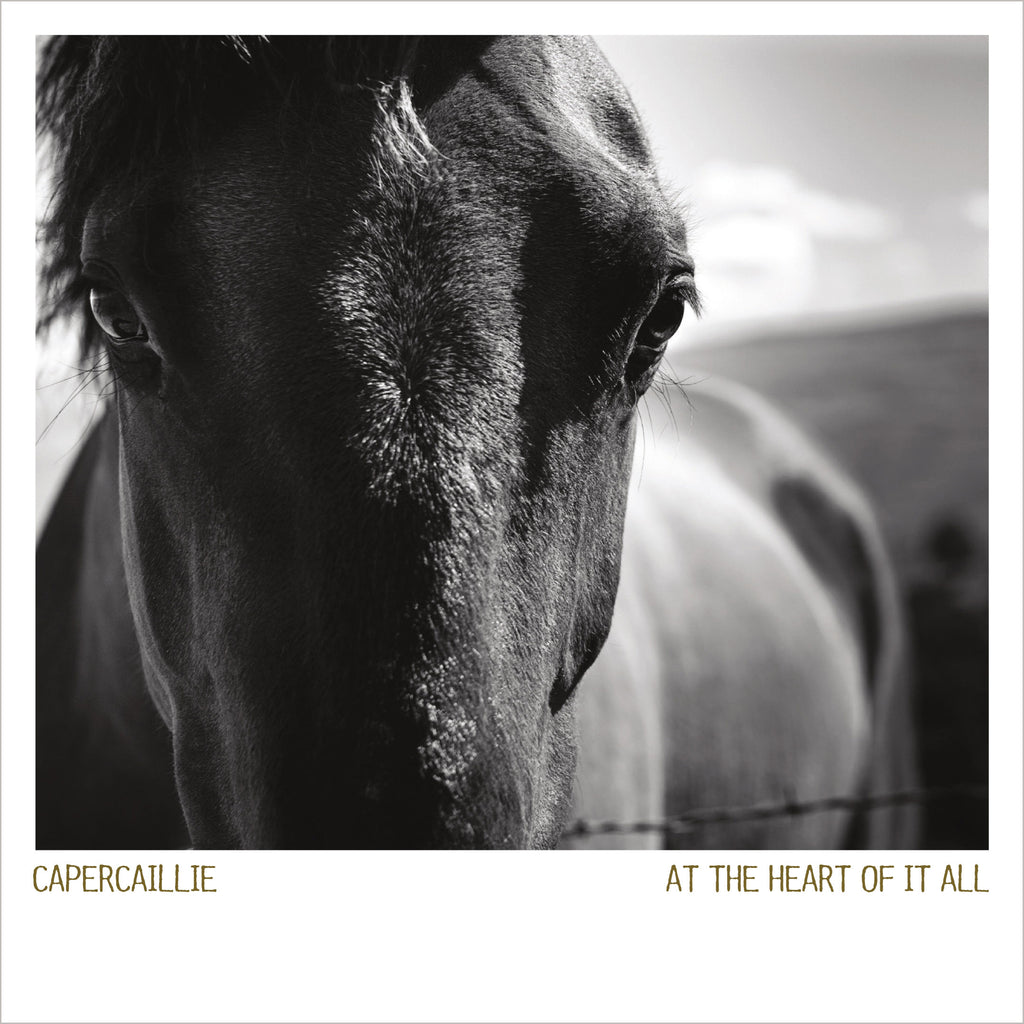 At the heart of it all—even three ground-breaking decades after Capercaillie first performed as teenagers in their native Scottish Highlands; even as they continue the worldwide musical journey that's taken them from the Brazilian rainforest to the Hanging Gardens of Babylon, not to mention into the UK pop charts—lies the ancient Gaelic culture that originally inspired them. At The Heart Of It All, the band's brand-new 30th anniversary album, revisits and reinvigorates songs sourced from the rich vein of centuries old Hebridean folk songs, enriched by compelling contemporary arrangements, together with an array of special guests representing the pinnacle of today's flourishing Scottish music scene.

As Scottish music triumphantly comes of age in the 21st century, Capercaillie—Karen Matheson (vocal), Donald Shaw (keys), Charlie McKerron (fiddle), Manus Lunny (guitar), Ewen Vernal (bass), Michael McGoldrick (flute/pipes), David Robertson (percussion) and Che Beresford (drums)—are the band who have grown up with it and are now widely credited with a seminal role in that wider transformation. Further reaffirming their stature among Celtic music's international torchbearers, Capercaillie's reputation as a thrilling live act has also only grown with the years, with At The Heart Of It All's release marking a welcome return to the road.
Album guests include vocalists Julie Fowlis, Kathleen MacInnes, Darren MacLean, Sineag MacIntyre and Kris Drever (Lau). Also, Irish banjo legend Gerry O'Connor, uilleann piper Jarlath Henderson, fiddler Aidan O'Rourke (Lau), percussionist James Mackintosh and jazz saxophonist Tommy Smith.
"The most vibrant and exciting band in the field of Celtic music."  —Billboard

"One of the first acts to reposition Scotland's musical heritage in the context of the world music boom."  —Sunday Herald

"We'd never really done much in the way of collaboration on previous albums, but this time it seemed like a nice way to go. We didn't want Capercaillie's 30th anniversary being all about us and our record, but more about celebrating how Scottish and Gaelic music as a whole has expanded and progressed in that time with so many younger musicians coming through." —Donald Shaw, Capercaille
| | | |
| --- | --- | --- |
| MP3/320 | $10.00 | |
| FLAC | $12.00 | |
| WAV | $12.00 | |
| CD | $15.00 | |
Track Listing
| | | |
| --- | --- | --- |
| Sorry, but your browser is out dated and can't play audio. | At the Heart of It All | |
| Sorry, but your browser is out dated and can't play audio. | S' Och A' Dhomhnaill Òig Ghaolaich (Waulking Song) | |
| Sorry, but your browser is out dated and can't play audio. | The Strathspey Set | |
| Sorry, but your browser is out dated and can't play audio. | Ailein Duinn Nach Till Thu an Taobh-Seo | |
| Sorry, but your browser is out dated and can't play audio. | The Jura Wedding Reels | |
| Sorry, but your browser is out dated and can't play audio. | Abu Chuibhl' (Spinning Song) | |
| Sorry, but your browser is out dated and can't play audio. | The Marches | |
| Sorry, but your browser is out dated and can't play audio. | Nighean Dubh Nighean Donn | |
| Sorry, but your browser is out dated and can't play audio. | Fainne an Dochais (Ring of Hope) | |
| Sorry, but your browser is out dated and can't play audio. | Cal's Jigs | |
| Sorry, but your browser is out dated and can't play audio. | Lament for John 'Garve' MacLeod of Raasay | |