Top-selling Green Linnet artist Celtic Fiddle Festival "play on" on this fourth release. After the unexpected passing of co-founder Johnny Cunningham in Dec. 2003, fiddlers Kevin Burke and Christian LeMâitre, along with guitarist Ged Foley, were left with an unimaginable hole to fill in their hearts and in their lineup. In stepped French-Canadian fiddler André Brunet (of La Bottine Souriante), whose talent and enthusiasm infused the group with an energy that shines in this live recording.
The music was recorded during three shows at The Hollywood Theater and Artichoke Music in Portland, Oregon in 2004. You'll find twelve tracks showcasing the range of music that this diverse group brings to traditional music.
The first track is a set of Quebecois tunes brought to the group by Andre, whose percussive, foot-stomping rhythm is contagious. The occasional yelp during the performance makes this opening track the first indication that this CD is going to be not only an inspired selection of tunes, but a rip-roaring good time for all! Brunet also shares another track of tunes -- "Maison de glace/Le Printemps" – the first composed by his brother Rejean and the second by Andre himself.
"Leaving Brittany" is a hauntingly beautiful tune, composed by Johnny Cunningham and played with emotion here by those who were both his fans and his friends.
The tunes of Christian LeMâitre's Brittany include a march originally written for bagpipes, and well-known tunes of "Dans Fisel," which is a special style of Gavotte.
The set "Lord Galway's Lamentation," composed by Turlough O'Carolan, and "Planxty Whitbread" are a harp composition from 18th century Ireland and a guitar piece from 20th century England and combine to form this beautiful solo guitar medley from Ged.
Kevin Burke contributes a Yiddish tune, "Itzikel," most likely from Eastern Europe, which is a diminutive of the name 'Isaac'.
"Once the tour got under way it became quickly evident that inviting Andre along was an inspired decision. There was great excitement in the music, we enjoyed each others playing immensely and it was evident from the audience response that they too felt they were witnessing something special. We miss our dear friend Johnny Cunningham terribly but we'd like to think he's still out there somewhere, grinning down on us, wishing us well and exhorting us to Play On". - Kevin Burke
"Mesmerising, plaintive, celebratory and winsome in turn, Celtic Fiddle Festival couldn't have paid a heartier tribute to their co-founder, the recently departed Johnny Cunningham, if they had tried. Recorded live in Oregon, and joined by La Bottine Souriante's wonderful fiddler, André Brunet, Kevin Burke, Christian LeMaitre and Ged Foley ratchet up the temperature as they ricochet through everything from the magnificent opening trio of Québecois tunes topped by 'La Belle Catherine' to Jerry Holland's bequest to the Irish tradition, 'Stan Chapman's Jig', and onwards to a pair of Breton marchs inspiringly coupled with a French Canadian dance tune from Gaby Kerdoncuff. If sweeping, untrammelled bowhands are the stuff of your dreams, then Play On's rewards will be ample. Johnny would surely approve of its high spirits." - Siobhán Long, The Irish Times
"Three world-class fiddlers" - NPR, All Songs Considered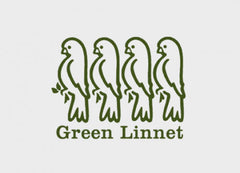 Track Listing
| | | |
| --- | --- | --- |
| Sorry, but your browser is out dated and can't play audio. | La Belle Catherine/Le Step á Ti-Phonse/Reel á Toto | |
| Sorry, but your browser is out dated and can't play audio. | Leaving Brittany | |
| Sorry, but your browser is out dated and can't play audio. | Stan Chapman's Jig/Arthur Darley's Swedish Jig | |
| Sorry, but your browser is out dated and can't play audio. | Ar Bonomig/Dans Fisel | |
| Sorry, but your browser is out dated and can't play audio. | Maison de glace/Le Printemps | |
| Sorry, but your browser is out dated and can't play audio. | Itzikel | |
| Sorry, but your browser is out dated and can't play audio. | Reel á Tido/La Rachoudine | |
| Sorry, but your browser is out dated and can't play audio. | Promenade/Sonny's Mazurka | |
| Sorry, but your browser is out dated and can't play audio. | Lord Galway's Lamentation/Planxity Whitbread | |
| Sorry, but your browser is out dated and can't play audio. | A March/Al Letanant Schmitt/Méloudia | |
| Sorry, but your browser is out dated and can't play audio. | O' Carolans 's Concerto/Loftus Jones | |
| Sorry, but your browser is out dated and can't play audio. | An Droiou | |