Three of the finest fiddlers in the Celtic World - Kevin Burke, Johnny Cunningham, and Christian Lemaître - come together on a new live performance CD, Encore. Recorded on tour in Britain, with accompaniment by masterful Breton guitarist Soïg Siberil, the album gives testimony to the electricity and excitement generated by these great stylists from Ireland, Scotland, and Brittany.
Since his days as a Bothy Band member, Kevin Burke has been recognized as the premier Irish fiddler of his generation. Born in London to parents from County Sligo, Kevin plays the beautifully fluid and highly-ornamented Sligo style. Now living in the U.S.A., Kevin is a current member of seminal Celtic groups Patrick Street and Open House. Johnny Cunningham is a founding member of the legendary Scottish group Silly Wizard, and has played with a number of contemporary bands including Relativity and Nightnoise. One of the finest fiddlers of any genre, Johnny's dazzling style is dynamic and technically superb, from emotive and eloquent airs to lightning fast reels. Christian Lemaître is a renowned musician in his native Brittany, the Celtic region of France. A former member of the great Breton group, Kornog, Christian's lyrical playing reveals the exotic, dark cadences of the beautiful Breton tradition.
Burke, Cunningham and Lemaître first toured America together in 1992, delighting packed houses with both their spirited playing and spontaneous humor, and an album of selected performances came out the following year. With its solo showcase pieces and fiery ensemble playing, this "encore" performance of the original Celtic Fiddle Festival is a masterful successor to the trio's 1993 debut.
"Three of the finest folk violinists anywhere" - The Washington Post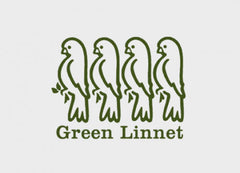 Track Listing
| | | |
| --- | --- | --- |
| Sorry, but your browser is out dated and can't play audio. | Ward's Favourite/The Morning Star/The Star Of Munster/Laington's Reel | |
| Sorry, but your browser is out dated and can't play audio. | La Jolie Bateliere/Rondes De Loudeac | |
| Sorry, but your browser is out dated and can't play audio. | Hector The Hero | |
| Sorry, but your browser is out dated and can't play audio. | Mrs. Kenny's/Gowden Locks/Sweeney's Buttermilk/I Haven't Heard From Johnny Yet/Les Ridees D | |
| Sorry, but your browser is out dated and can't play audio. | Up In The Air/Across The Black River/All In Good Time | |
| Sorry, but your browser is out dated and can't play audio. | Marche Et Gavottes Pourlet | |
| Sorry, but your browser is out dated and can't play audio. | Johnny's Big Set | |
| Sorry, but your browser is out dated and can't play audio. | Teolena/Marche De Roskonval/Sandizan | |
| Sorry, but your browser is out dated and can't play audio. | Ton Bale Pier Baudouin/Dans Fisel | |
| Sorry, but your browser is out dated and can't play audio. | Farewell To Ireland/Foxhunter's Reel | |
| Sorry, but your browser is out dated and can't play audio. | Two Andros/Andro Psg | |
| Sorry, but your browser is out dated and can't play audio. | The Dark Island | |