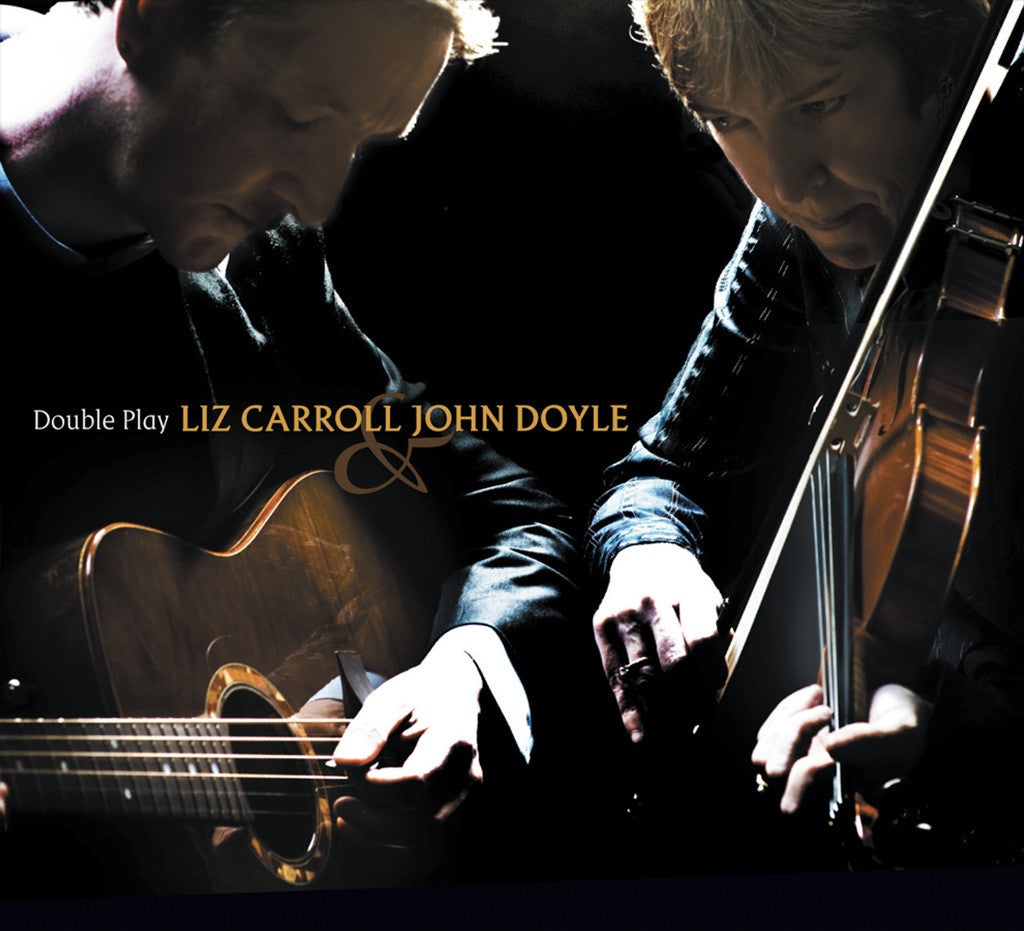 Double Play picks up where 2005's In Play, Liz Carroll and John Doyle's first critically acclaimed album, left off.
Demonstrating continued maturity and invention with a selection of new compositions by both Carroll and Doyle, Double Play also features Doyle's take on a Dick Gaughan song, "A Pound a Week Rise", which, in it's original incarnation, paid tribute to the miners of Scotland and England who were involved in a 1984 strike. Classic John Doyle material!
The original tunes on the CD range from tributes to Irish musical greats such as The Irish Tradition (Billy McComiskey, Brendan Mulvihill, Andy O'Brien) and Tommy Makem (The Clancey Brothers and Tommy Makem), to more personal tunes, named for influential family members. Many of the sets include tunes by each of the musicians, who have seamlessly brought them together in the way that only like-minded artists at the top of their game can.
 
"Double Play bolsters Carroll and Doyle's reputation as one of the world's most accomplished fiddle-guitar duos." - Irish Echo
"How can you go wrong when you put together a brilliant fiddler and one of the very best guitarists in Irish music and let them go at it?" - Penguin Eggs