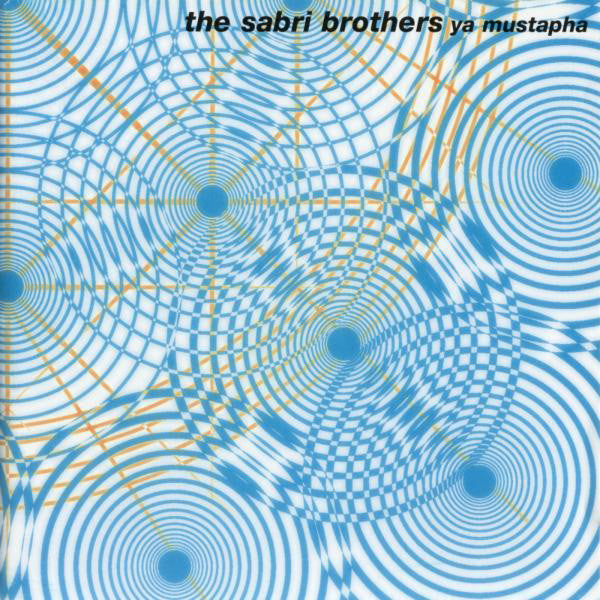 Sabri Brothers - Ya Mustapha
The internationally acclaimed Sabri Brothers bring the tremendous power and subtle beauty of their singing to the traditional music of Pakistan on Ya Mustapha, their Xenophile debut.
Precursors of Nusrat Fateh Ali Khan, the Sabris belong to an ancient family of singers and musicians of the Indo-Pak subcontinent, and have thrilled audiences around the world with their unique interpretation of qawwali, the devotional music of the mystic Sufi sect of Islam.
Ya Mustapha, recorded in London in December, 1995 under the direction of veteran British world music producer Richard Blair (Nusrat Fateh Ali Khan, Toto La Mompesina), is a traditional qawwali performance, evoking a hypnotic experience for the spiritual benefit of even the uninitiated listener.
The album's first two selections, Khawaja ka Diwana and Tajdar-e-Haram, highlight the core ensemble's unique interpretation of the pure, classical chorus, accompanied by harmonium and the pulsing cross rhythms of dholak, tabla, and chirya tarang. The modern, western sounds of soprano, alto, tenor and baritone saxophones give color on one track; and electric bass provides a powerful rhythm that prompts the closing zikr. The resulting sound is one propelled by the vigor of its repetitive rhythms overlaid with highly refined and imaginative melody. This music has the power to transcend language, moving the listener to an intoxicated state of rapture.



Artists: Maqbool Ahmed Sabri, Kamal Sabri, Mehmood Ghaznavi Sabri, Amjad Farid Sabri, Shimail Maqbool Sabri, Mohammed Atique, Abdul Aziz, Masihuddin, Mohammed Anwar, Qutubddin Ahmeddin, Ray Carless, Aniruddha Das