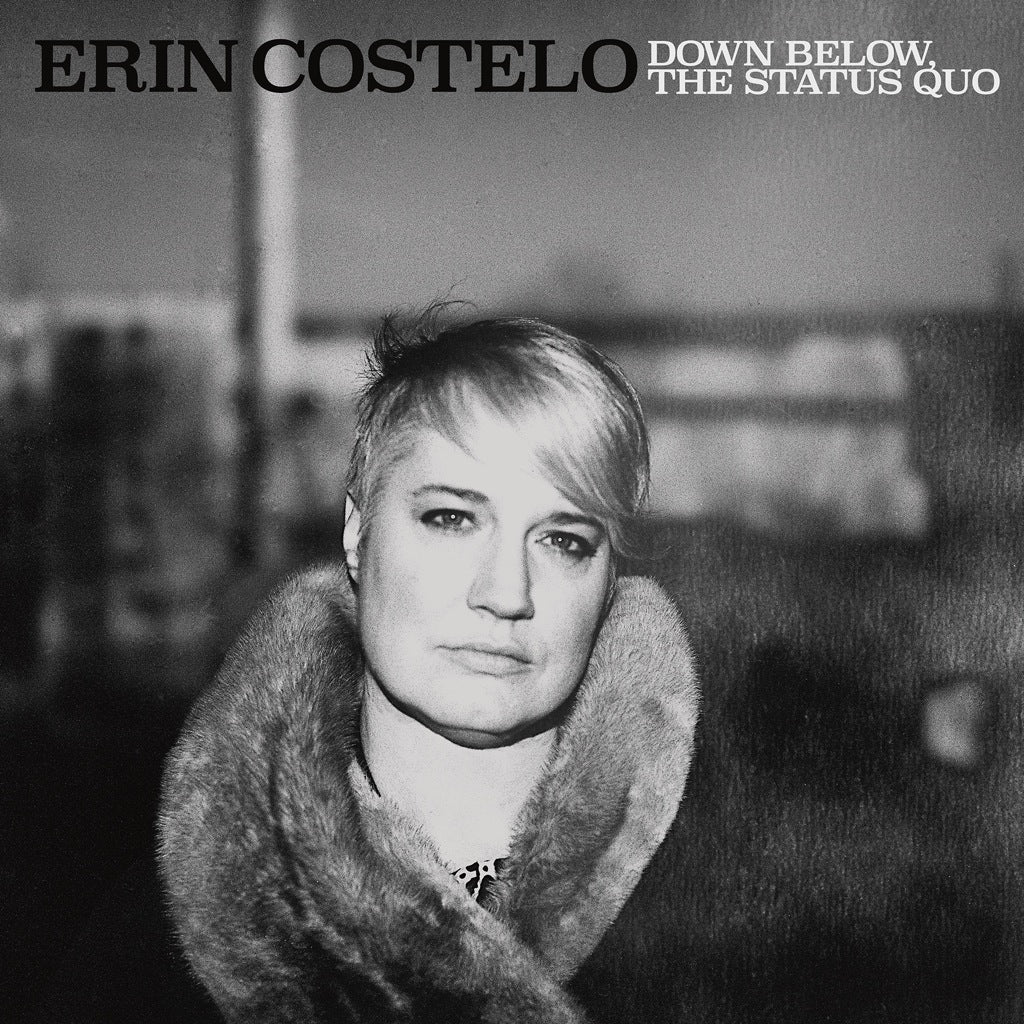 Erin Costelo is an artist who is mining the truth—through writing, arranging, producing and masterful live performance. With a voice unlike any other in Canada she has the ability to successfully float between genres and stages, her unwavering vision continuously offering the best sound and voice to a feeling, idea or story.  

With songs that sound like they were written by your heroes, she's had the opportunity to open for heroes like Mavis Staples, Dr. John and Bettye Lavette and has recently performed with Levon Helm's Midnight Ramble Band.

Her latest, self-produced album Down Below, the Status Quo was nominated for a total of 12 awards in her home country of Canada, winning Producer of the Year and Solo Recording of the Year. It is a magical, moonlight-soaked reverie, filled with drama and intensity; in one moment a defiant cry and in the next a desperate whisper. It has been described as "embodying the spirit of Nina Simone" and "conjuring the ghost of Donny Hathaway".
"Striking, powerful and full of depth and range." ­—Exclaim

"…It's as if her songs are written by your heroes…an ocean of soul and beyond…" —Bob Mersereau, CBC

"Halifax's Erin Costelo proves she is anything but status quo." —Canadian Beats

"Touched by the angel Donny Hathaway and embodying the spirit of Nina Simone…99/100" —Mi Toscadiscos Dual, Spain
| | | |
| --- | --- | --- |
| MP3/320 | $10.00 | |
| FLAC | $12.00 | |
| WAV | $12.00 | |
| CD | $15.00 | |
Track Listing
| | | |
| --- | --- | --- |
| Sorry, but your browser is out dated and can't play audio. | Move | |
| Sorry, but your browser is out dated and can't play audio. | Worry Don't Weigh Me Down | |
| Sorry, but your browser is out dated and can't play audio. | Low | |
| Sorry, but your browser is out dated and can't play audio. | Fighter | |
| Sorry, but your browser is out dated and can't play audio. | Turn It On | |
| Sorry, but your browser is out dated and can't play audio. | Quiet The Bombs | |
| Sorry, but your browser is out dated and can't play audio. | Everyday | |
| Sorry, but your browser is out dated and can't play audio. | Wake Up | |
| Sorry, but your browser is out dated and can't play audio. | Titanic | |
| Sorry, but your browser is out dated and can't play audio. | The Line | |