Martin Hayes epitomizes the fiddle music of County Clare for many people. He started playing when he was seven years old and, by the age of thirteen, was touring with the Tulla Ceili Band -- arguably the most revered and famous ceili band in Ireland at the time -- which was led by his father, PJ Hayes. Martin was also entering national competitions and winning them. By the age of twenty he had won every available competition in the country.

The music scene in East County Clare in the 1970s was full of fine fiddlers, and Martin's locality near the village of Feakle was home to many of them. In addition to PJ Hayes, Paddy Canny, Martin Rochford, Francie Donnellan, Vincent Griffin and Martin Woods all were a great influence on the young musician. The gentle contemplative style of these fiddlers molded Martin at an impressionable age, and by the time he left school he was playing to the approval of musicians thirty years older and more. It is a rare thing to have such depth and clarity of understanding in one so young, but Martin Hayes seemed to feel the music of his home place and to hear what older players were trying to express.

When Martin left Clare for Chicago in the 1980s he became immersed in the diversity of musical styles that the city had to offer. It was also in Chicago where Martin met his current musical partner, Dennis Cahill. With several other musicians, they formed an electric/Irish/rock fusion band called Midnight Court, after the poem by the eighteenth century Clareman, Brian Merriman. After three years dedicated to the freedom of musical experimentation and exploration, Martin was drawn back to the music of his roots with new insights and a deeper confidence. He headed for Seattle in the 1990s and pursued a new path playing a pure and distilled version of the music he had grown up with; a version built on universal musical principles that could now find its place in the wider world of music.

The 1993 recording Martin Hayes was greeted by widespread critical acclaim, which garnered Martin the National Entertainment Award (the Irish Grammies) and the Hot Press Heineken Award. His second album, Under the Moon, released in 1995, continued to build on the success of the first, attracting an international following.

For Martin, the music spoke to him and inspired him. He constantly sought to express that inspiration and to convey the same musical message as generations of musicians before him. With Dennis Cahill's understated guitar outlining and intensifying that message, the duo touched audiences across the world. The Lonesome Touch, released in 1997, reached out to the Irish music community and beyond. Hayes and Cahill became more adventurous, more empathic, more attuned to each other, and more able to stretch the music while remaining true to its essential qualities.

Following international festivals, concert tours, television spots and awards ceremonies, Martin and Dennis released Live in Seattle in 1999. Their live sound had become legendary: tunes which never ended, sets which started in one place and finished somewhere totally different. Recorded at the Tractor Tavern, the album featured as its centerpiece one medley lasting almost thirty minutes.

The duo's new album, Welcome Here Again, is a fresh departure; eighteen tracks and not one of them over seven minutes, but with that same burning intensity and depth of emotion. It used to be common for Irish musicians to record one tune at a time, to make each one a self-contained masterpiece. The new album revives this tradition. The playing of Martin Hayes and Dennis Cahill renders the essence of the tunes, revealed in their purest form, accessible and appealing to all. "The Dear Irish Boy" is one such track. "P. Joe's Reel" is another. The mesmerizing rhythms, the tantalizing slow release of melody, the extra tone from viola or tuned-down fiddle, all of that and more is on this album. After eight years, Hayes and Cahill are indeed Welcome Here Again.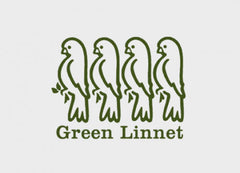 Track Listing
| | | |
| --- | --- | --- |
| Sorry, but your browser is out dated and can't play audio. | The Clare Reel | |
| Sorry, but your browser is out dated and can't play audio. | The High Jig | |
| Sorry, but your browser is out dated and can't play audio. | Lane To The Glen; Fahy's | |
| Sorry, but your browser is out dated and can't play audio. | The Dear Irish Boy | |
| Sorry, but your browser is out dated and can't play audio. | The Night Poor Larry Was Stretched | |
| Sorry, but your browser is out dated and can't play audio. | P Joe's Reel | |
| Sorry, but your browser is out dated and can't play audio. | An Rogaire Dubh | |
| Sorry, but your browser is out dated and can't play audio. | Jenny's Welcome To Charlie | |
| Sorry, but your browser is out dated and can't play audio. | The Girl That Broke My Heart | |
| Sorry, but your browser is out dated and can't play audio. | The Wnd Swept Hill Of Tulla | |
| Sorry, but your browser is out dated and can't play audio. | The Galtee Hunt | |
| Sorry, but your browser is out dated and can't play audio. | John Naughton's Green Mountain; Welcome Here Again | |
| Sorry, but your browser is out dated and can't play audio. | Mulqueen's | |
| Sorry, but your browser is out dated and can't play audio. | The Booley House Jig | |
| Sorry, but your browser is out dated and can't play audio. | O'Reilly's Greyhound; Palmer's Gate | |
| Sorry, but your browser is out dated and can't play audio. | Coleman's March | |
| Sorry, but your browser is out dated and can't play audio. | The New Post Office; The Pigeon On The Gate; The New Custom House | |
| Sorry, but your browser is out dated and can't play audio. | Frank Keane's | |