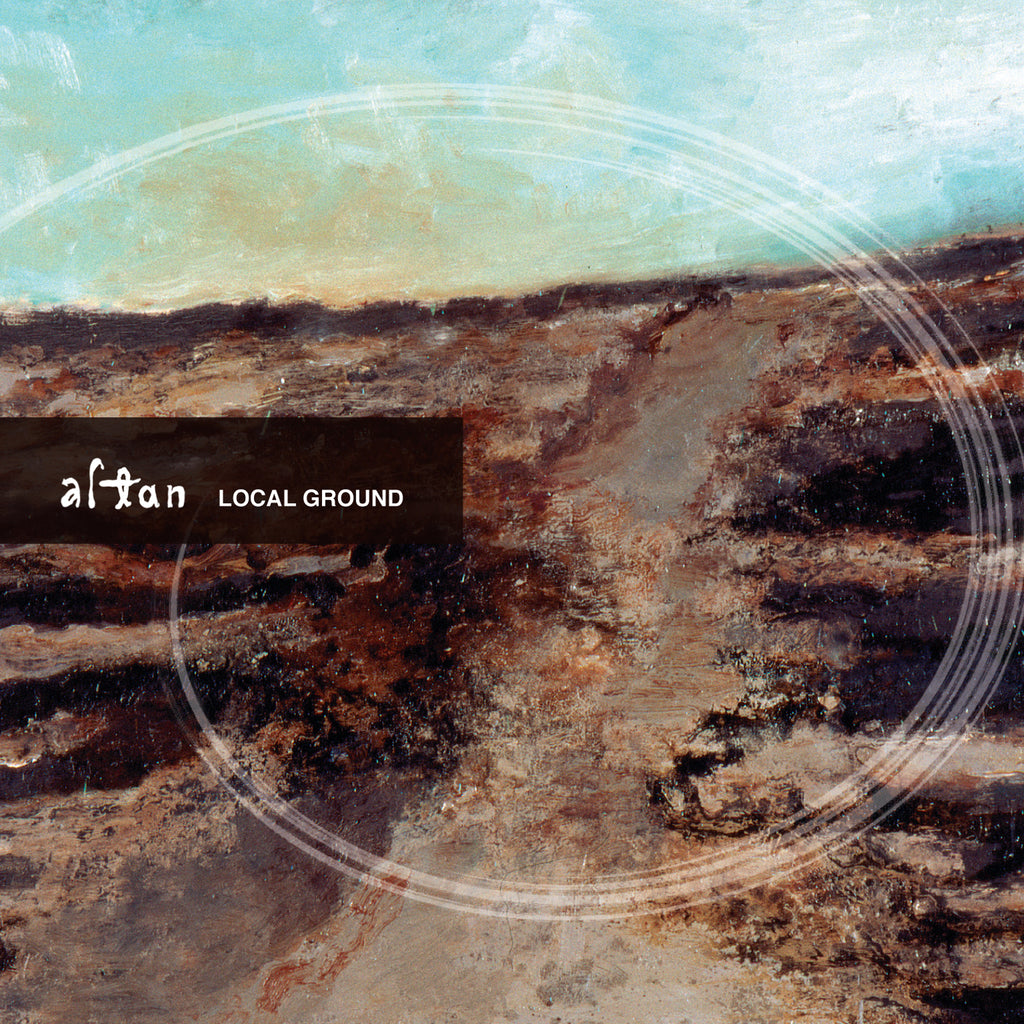 Includes the bonus track, "Andy Dixon's/Ríl Chois Claidigh/The Swilly Reel," previously only available on the Japanese release (now out of print).

Featuring special guests Steve Cooney, Tríona Ní Dhomhnaill,
Graham Henderson, Jim Higgins, Donal Lunny and Carlos Nunez.

Originally released in 2005, Compass Records is proud to re-issue Altan's 9th studio album, LOCAL GROUND. The renowned Irish traditionalists have always celebrated and valued the "local" in their music, realizing that music can be said to be of and from a place. This celebration of place is important to Altan; they're always aware of their geographical and musical roots in Donegal, way up in the northwest of Ireland. Donegal is a place of great beauty, and the rugged landscape is reflected both in the character of the people and in the music, culture and language of its people. After over three decades, Altan retain the energy and enthusiasm that originally shaped and propelled their music, with friendships that have been forged and proven in innumerable kitchen and pub sessions from their beginnings in Ireland to concert halls and stages throughout the world. Their dynamic live shows continue to convey a pride and respect for a tradition leading to global recognition as ambassadors for the musical heritage they love.
According to AllMusic, "Altan have managed to rediscover the spirit that originally moved them on their tenth studio release. The heavenly voice of lead singer/fiddler Maighread Ní Mhaonaigh has never sounded better, especially on standout ballads like 'As I Roved Out' and 'The Wind and Rain,' and the group, always a single organism, rips through piece after piece like the bandmembers' lives depended on it. Other highlights include the fiery 'Tommy Peoples/The Road to Cashel/The Repeal of the Union/Richie's Reel,' the rousing traditional tale of young love 'Éirigh 's Cuir Ort Do Chuid Éadaigh' and the gorgeous closer, an effective tradition, 'Dún Do Shúil (Close Your Eyes)'."
| | | |
| --- | --- | --- |
| MP3/320 | $10.00 | |
| FLAC | $12.00 | |
| WAV | $12.00 | |
| CD | $15.00 | |
Track Listing
| | | |
| --- | --- | --- |
| Sorry, but your browser is out dated and can't play audio. | Éirigh 's Cuir Ort Do Chuid Éadaigh | |
| Sorry, but your browser is out dated and can't play audio. | Tommy Peoples/The Road to Cashel/The Repeal of the Union/Richie's Reel | |
| Sorry, but your browser is out dated and can't play audio. | Is the Big Man Within?/Tilly Finn's Reel | |
| Sorry, but your browser is out dated and can't play audio. | Adieu, My Lovely Nancy | |
| Sorry, but your browser is out dated and can't play audio. | Bó Mhín Na Toitean/Con McGinley's Highland/Seanamhach Tube Station | |
| Sorry, but your browser is out dated and can't play audio. | Amhrán Pheadair Bhreathnaigh | |
| Sorry, but your browser is out dated and can't play audio. | The Roseville | |
| Sorry, but your browser is out dated and can't play audio. | As I Roved Out | |
| Sorry, but your browser is out dated and can't play audio. | Spórt | |
| Sorry, but your browser is out dated and can't play audio. | The Humours of Castlefin/Nia's Dance/An Dúidín | |
| Sorry, but your browser is out dated and can't play audio. | The Wind and Rain | |
| Sorry, but your browser is out dated and can't play audio. | The Silver Slipper | |
| Sorry, but your browser is out dated and can't play audio. | Dún Do Shúil (Close Your Eyes) | |
| Sorry, but your browser is out dated and can't play audio. | Andy Dixon's/Ríl Chois Claidigh/The Swilly Reel (Bonus Track) | |